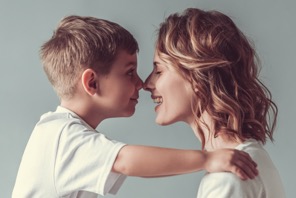 Nothing beats a weekend at the slopes, unless you're having a Real Mommy Makeover™. At Aguirre Specialty Care, a Real Mommy Makeover trumps skiing any day of the year. Here's why.
It's a gift to yourself that keeps on giving.
Can you imagine feeling confident again about your intimate life? Or never having to worry about your bladder leaking every time you cough or laugh? The best thing about a Real Mommy Makeover is that it produces results that last, making it literally a gift that keeps on giving every day of your life.
It's 100% customized to meet your needs.
As a board-certified gynecologist with extensive urogynecology fellowship training and experience, I have the expertise to address every possible concern and offer a wide range of the leading treatment options to tailor your Real Mommy Makeover to your exact needs.
Winter snuggles
Depending on the treatments you undergo, you may need to schedule some downtime. You may also need to wear compression garments (after liposuction, for example). Winter is an ideal time to snuggle up under warm, comfy layers of clothing, making it a cinch to camouflage any signs of surgery like bandages. Winter is also an easy time to hibernate indoors, ensuring you get the rest you need for a speedy recovery.
Life-changing benefits
All the unexpected changes that come with pregnancy and childbirth—vaginal looseness, stretched labial skin, droopy breasts, tummy pooch…These concerns can greatly impair a woman's life. Too many women silently suffer, never realizing their concerns can be corrected with minimal downtime and recovery. I have devoted my entire career to improving these concerns! I truly can't wait to help you look and feel amazing again!
Many of the procedures I perform involve local anesthetic and are in-office procedures with minimal downtime. To learn more about your options, don't wait! Call 303.322.0500 or request a personal consultation today.