CoolSculpting in Denver, CO at Aguirre Specialty Care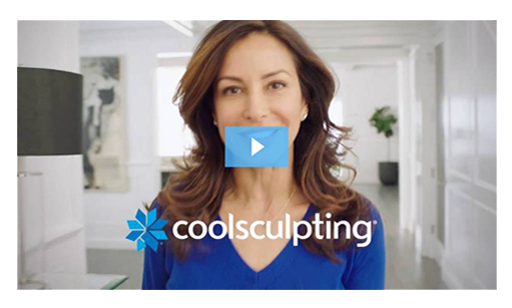 Despite living a healthy lifestyle, the body sometimes has a bad habit of storing stubborn pockets of fat. Often resistant to diet and exercise, these "problem" spots can be difficult to tame.
Fortunately, there's help for trimming your trouble zones at Aguirre Specialty Care with CoolSculpting®, an FDA-cleared fat reduction treatment that has helped more than 3.5 million people worldwide to achieve slimmer contours. This non-invasive, no-downtime treatment won NewBeauty magazine's "Best Fat-Reducing Treatment" for three consecutive years, and has received widespread acclaim from countless TV shows and media outlets.
Backed by clinical research, CoolSculpting can provide long-lasting fat reduction in several areas of the body:
Abdomen
Waist
Double chin
Upper Arms
Bra line
Back
Flanks
Inner and outer thighs
Above the knee
CoolSculpting's innovative cooling technology gently targets fat cells without harming the surrounding skin. Once fat cells are disrupted, they are gradually flushed out by the body in the weeks and months following treatment, resulting in a slimmer, trimmer you! Best of all, CoolSculpting is a comfortable treatment that can be performed in as little as 35 minutes. Many patients read or nap while CoolSculpting's fat-busting cooling panels work their magic.
Though CoolSculpting shouldn't be considered a weight-loss treatment or a substitute for a healthy diet and exercise routine, it can help you improve your contours and get closer to achieving your ideal body. What's more, results can be long-lasting as long as you maintain a healthy lifestyle.