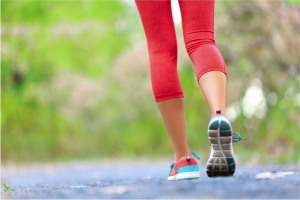 Happy New Year! Are you still in a fog from the frantic holiday season, or are you gearing up to tackle your New Year's resolutions? Whether you're hoping to lose weight or get in shape, resolutions are a fabulous motivator. Unfortunately, too many of us get discouraged and run out of steam before reaching our goals. To help boost your chances for success, here are some words to the wise from psychology experts.
Resolutions are awesome, no matter what they say.
Some people love to pooh-pooh resolutions, claiming they are bad for you. Don't listen! Psychologists have discovered that success rates are ten times higher among resolution-makers than people who desire change but forgo resolutions.
Just keep swimming…
Don't give up! It doesn't matter if you've failed the same new year's resolution 3 years straight. Research indicates that failing multiple times increases your chances for success. In other words, the more times you try, the more likely you are to succeed. So never give up—this could be your year!
Be specific.
Which resolution is better: "getting in shape" or "walking an extra 1,000 steps each day?" If you're looking to make a change in your lifestyle, the more specific you can be, the better. Helpful hint: A great way to know if you're being specific enough is if your goal can be easily measured. It's impossible to quantify "getting in shape," but keeping track of your steps is a piece of cake these days, thanks to Fitbits and other activity trackers.
We can't wait to help you achieve your best for 2018 and beyond! We're here for all your urogynecological, aesthetic, and body contouring needs, from vaginal rejuvenation to CoolSculpting® non-invasive fat reduction. To schedule a consultation, call 303.322.0500
or click here today.