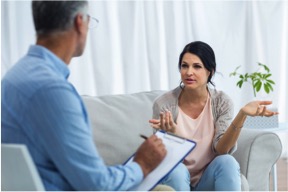 It's an extremely personal decision, choosing whether or not to undergo a vaginal rejuvenation treatment, and you may feel a bit nervous about sharing your concerns, even with a doctor.
Rest assured, you are not alone, and you're in the right place. Dr. Oscar A. Aguirre has dedicated his life to helping women feel confident and satisfied with their intimate lives. To help you feel more comfortable and make an informed decision, here are a few facts about our most popular services:
Vaginal rejuvenation can be highly effective.
Dr. Aguirre has spent years advancing his skills and knowledge to provide you with the leading treatments and techniques. He selects treatments with the highest success rates, and will work hard to ensure you receive the best possible care and benefits. Dr. Aguirre has helped thousands of women reclaim their intimate lives. Even so, every person responds differently to treatment, which means results do vary. During your personal consultation, we will help you understand every step of your treatment, answering your questions in detail so you know exactly what to expect.
The O-Shot® is not painful.
The O-Shot involves injecting the clitoris and anterior vaginal wall with platelet-rich plasma (PRP), a portion of your own blood containing potent growth factors which stimulate new tissue and blood flow. It sounds a bit intimidating—getting a shot in the most delicate area of your anatomy—but the O-Shot is a well-tolerated treatment with no downtime. Prior to every treatment, we will numb your clitoris and the surrounding skin to ensure your comfort. You will be able to resume your regular daily activities immediately following treatment, including intercourse!
O-Shot results improve with time.
While every patient is different, many report a noticeable boost in their sexual desire and ability to achieve orgasm within a week. Because PRP stimulates new cell growth gradually, your full results can take up to a month or longer.
Geneveve™ and FemiLift™ make a great team!
Geneveve is a radiofrequency treatment that tightens the vaginal entrance, while FemiLift is a laser treatment that rejuvenates the interior of the vagina and the ligaments surrounding the bladder. Both treatments can enhance sexual satisfaction, improve vaginal lubrication, and reduce symptoms of urinary incontinence.
While there is NO downtime with non-surgical vaginal rejuvenation, there is real downtime with surgery.
Most treatments are minimally-invasive, resulting in minimal to no downtime. While we pride ourselves on providing the leading non-surgical vaginal rejuvenation treatments, we also offer expert surgical procedures, which do involve downtime. As a urogynecologist and cosmetic vaginal surgeon, Dr. Aguirre is the most qualified to perform your evaluation and offer you the best treatment options to choose from. We will help you thoroughly understand your options during your personal consultation. For some patients, surgery is the only option, so choosing an expert in reconstructive and cosmetic vaginal surgery is vital in ensuring that you are offered the correct treatment in order to maximize your results, minimize your risks, and reduce your downtime.
We are committed to providing you the best possible care for your intimate health. Please don't hesitate to call 303.322.0500 or click here to schedule your consultation today.