This time of year inspires everyone here at Aguirre Specialty Care to reflect on our experiences. We feel such gratitude for you, our amazing patients, for entrusting us with your care all these years! Intimate health concerns like vaginal looseness, large labial skin, or difficulty achieving orgasm aren't the easiest topics to share with others, even your doctor. We get it, and that's why we've dedicated our practice to helping you feel comfortable every step of the way in your pursuit of optimal wellness.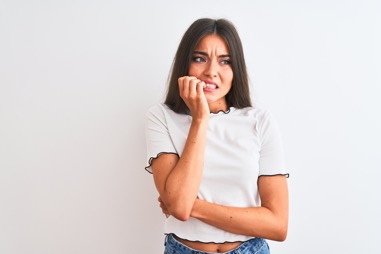 If you've been putting off scheduling a consultation with us because you're nervous, we want you to know that you have nothing to fear! Here are a few reassuring tips from our staff to remember before your consultation:
•We've seen it all. We are 100% confident, based on decades of experience, that there is no aspect about you that would shock or surprise us.
•There's no such thing as a "right" or "wrong" intimate complaint. It's your body, and you have every right to express your concerns. We aren't here to judge you, but rather to support you on your quest for a more comfortable and confident life!
•What happens at Aguirre Specialty Care stays at Aguirre Specialty Care. We understand that intimate concerns are an extremely private matter, which is why our staff is highly trained to be discreet on all matters, including conversations, phone messages —everything and anything regarding your treatment and recovery. Our lips are sealed.
•You are never alone. We feel truly privileged to have been able to serve women for decades. All these years in business point to one obvious truth: You're in good company when you come to Aguirre Specialty Care, preceded by hundreds of amazing women who sought treatment just like you!
Whether you've been putting off treatment for urinary stress incontinence, or feel the need to reclaim your body after a pregnancy with a Real Mommy Makeover™, we are here to help you achieve your best and reclaim your confidence. We truly can't wait to help you! To learn more about solutions that can help you, please call 303.322.0500 or request your personal consultation online today.