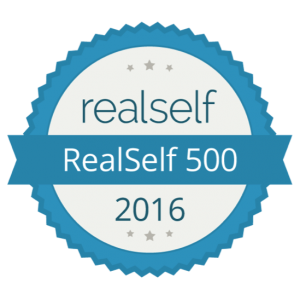 They say that time flies when you're having fun. At Aguirre Specialty Care, we prefer to say that time flies when you're helping women regain their confidence. That's what we've been doing since day one, and this year marks the tenth anniversary of Dr. Oscar A. Aguirre completing his Laser Vaginal Rejuvenation® (LVR) training, and the start of a renowned career in cosmetic gynecologic and urogynecologic treatments. Recently, Dr. Aguirre was one of 500 doctors worldwide to receive the RealSelf 500 honor, acknowledging top influencers in aesthetic medicine for demonstrating a commitment to patient education and positive patient outcomes. RealSelf is a trusted forum for patients seeking cosmetic treatments.
We couldn't be more thrilled that vaginal rejuvenation is gaining popularity because we strongly believe that female confidence, comfort, and sexuality should be openly discussed. In addition to LVR, other intimate treatments at ASC include:
● Designer Laser Vaginoplasty®
● Geneveve™
● The FemiLift™
● The O-Shot®
● Pellevé® Labia Tightening
● Real Mommy Makeover™
Whether patients are seeking to enhance sexual gratification, or address medical concerns, or both, vaginal rejuvenation is more in-demand than ever. The difference between Dr. Aguirre and most other physicians offering vaginal rejuvenation services is found in his years of experience. Dr. Aguirre was just the third fellow in the country to be trained in Urogynecology. After becoming board-certified by Female Pelvic Medicine and Reconstructive Surgery (FPMRS) in 2013, he also became a fellow in the American Academy of Cosmetic Surgery.
Last month, Dr. Aguirre was honored to address nearly 300 attendees at a conference for the American Society for Laser Medicine & Surgery. He spoke about advancements in non-surgical treatments for gynecologic health issues and conditions.
With his experience comes expertise and a compassionate approach. Dr. Aguirre and the team at ASC strive to help patients restore confidence, enhance sexual relations, and achieve intimate health. To learn more about vaginal rejuvenation and how it can improve your life, contact us today at 303.322.0500 to schedule a consultation.