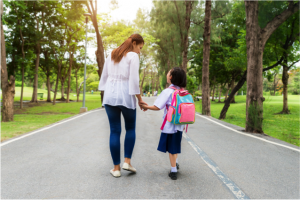 Now that the kids are back to school, it's the perfect time to reward yourself. After three hectic months of kid-centered fun, you've earned the right to focus on yourself at least for a bit!
A smart way to practice self-care while the kids are in class is by penciling in an appointment for CoolSculpting®, the world's most popular non-invasive fat reduction treatment. You've ignored your "trouble" spots long enough. Why not treat yourself to a slimming session?
Without downtime or invasive measures like surgery, CoolSculpting can improve your contours by freezing away fat cells. Once CoolSculpting freezes fat cells, they are naturally purged from the body in the weeks and months following your session, resulting in natural-looking, gradual fat reduction.
With more than 4 million treatments performed worldwide and counting, CoolSculpting is FDA-cleared to reduce fat in more areas of the body than any other non-invasive fat reduction technology, and recently won a RealSelf Most Worth It Award for non-surgical fat reduction.
Our mission at Aguirre Specialty Care is to help you attain real results and long-term satisfaction in every aspect of your life. We can't wait to bring out your absolute best. Call 303.322.0500
or click here to schedule your CoolSculpting consultation today.