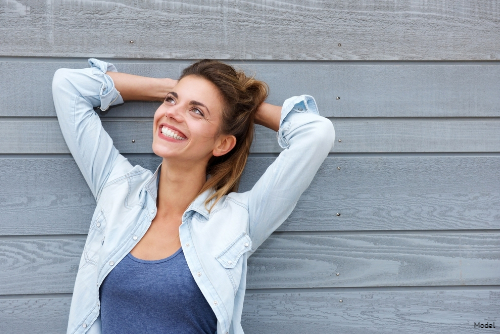 With the kids heading back into the classroom, it's time to shift some focus to yourself. Is there an intimate concern you've left untreated? Are you unsure of what to prioritize and how long treatment would take? If so, we're here to address your concerns and answer your questions!
At Aguirre Specialty Care, we can help you put your intimate needs first without surgery and with minimal to no downtime with our selection of non-surgical vaginal rejuvenation treatments. During your personal consultation with us, we will determine the best course of treatment for your unique concerns and needs.
In the meantime, here's a breakdown of how our advanced treatments can help you reclaim your sense of sexual vitality and can fit seamlessly into your schedule:
FemiLift™ laser vaginal resurfacing
● What it treats: Helps restore a youthful vagina and improve stress urinary incontinence by gently resurfacing the full circumference of the vagina to promote tightening, collagen production and remodeling.
● Downtime: These benefits can be achieved with no downtime, no anesthesia and no pain.
● Number of treatments: We recommend a series of three treatments scheduled four to five weeks apart for optimal, long-lasting results.
The O-Shot®
● What it treats: Helps increase sexual arousal, tighten the vaginal opening, decrease pain during sex, create stronger and more frequent orgasms, increase vaginal lubrication, improve urinary incontinence and more by adding volume to the vaginal area with platelet-rich plasma (PRP), in turn increasing sensation and sensitivity.
● Downtime: Since the O-Shot uses all-natural PRP injections, there is no downtime and no risk of any side effects or allergies.
● Number of treatments: You may only need one O-Shot treatment to experience optimal results which can last for up to three years!
The Viveve® Treatment
● What it treats: Helps improve sexual function, reduce vaginal laxity and enhance intensity of orgasms using unique dual cooling and heating vaginal tightening technology.
● Downtime: There is no downtime and minimal discomfort — you can get back to your regular routine right away and even resume sexual activity in 48 hours.
● Number of treatments: Often, one 30-minute session is all you need to enjoy improvement for a year or longer. This treatment can be performed in an outpatient setting.
No more putting your intimate concerns on the backburner — get back to YOU this back-to-school season! To get started with the Aguirre Specialty Care team, please call 303-322-0500 or request a consultation online today.