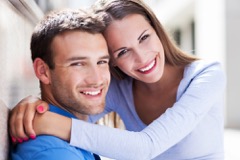 It amazes us how quick women can be to dismiss their intimate concerns as unimportant. Truth is, your sexual health is every bit as vital to your wellness as your dental exam. Aguirre Specialty Care would like to set the record straight and give women the attention they deserve so they can love their intimate areas and enjoy a vibrant sex life.
For women who suffer from a lack of sexual arousal or the inability to orgasm, we offer the O-Shot®. Made of Platelet-Rich Plasma (PRP), which is extracted from the patient's own blood, the O-Shot is injected into the clitoris and vaginal wall.
The results are impressive. Not only can the O-Shot increase sexual desire and create stronger, more frequent orgasms, it can tighten the vaginal opening, treat urinary incontinence, increase vaginal lubrication, and much more. What's also great about the O-Shot: It's safe and gentle on your body because it uses your own blood, which means there are no side effects to report. The treatment is also quick and usually painless, though some may feel a temporary pinching or stinging sensation during the injection. Within a few days to a few weeks, you can notice results. Best of all, the O-Shot can last up to two years!
A leader in female genital cosmetic surgery in Denver, Aguirre Specialty Care strives to help you feel comfortable with your body and live free from the limitations brought on by your urogynecological and cosmetic concerns.
You deserve to love your body and your sex life. Call us at 303.322.0500 to learn more and schedule your consultation.