At Aguirre Specialty Care, we are in the business of helping you make life-changing improvements, so we have a question for you: What change would you make to improve your quality of life this year? For those of us who have been on a steady diet of holiday cookies, the answer is simple: Eating better and losing some weight! That covers almost all of us, right?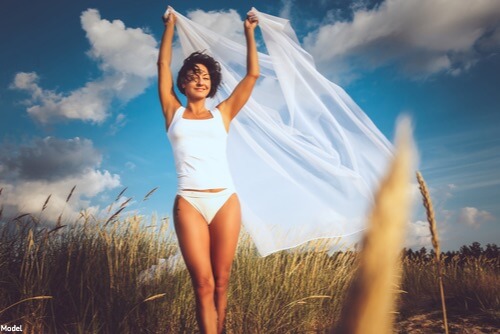 Kidding aside, we are eager to help you live your fullest life by providing a wide range of treatments and solutions for your most challenging and intimate concerns. To help inspire your wish list, here are a few life-changing treatments at Aguirre Specialty Care to consider.
Labiaplasty
Labiaplasty surgery is one of the biggest confidence boosters! Women of all ages have been able to come to us for this delicate procedure and end up feeling like a different person. Many women struggle silently for years, feeling concerned and highly self-conscious about the appearance of their labial skin. Some women are born with larger labial skin, while others may experience stretching after undergoing childbirth or the natural aging process. No matter what your situation may be, if you are unhappy with the appearance of your labia, you deserve to get the help and care you need to feel your best. Make no mistake: Enlarged labia is not a concern to be dismissed. This common concern can cause chafing while wearing certain clothing, discomfort during intercourse and severe psychological distress. It's a quality-of-life concern in every way, so we encourage you to take time for yourself and get the care you need. Don't put yourself off for a minute longer!
The Viveve™ Treatment
Many women also struggle silently with vaginal laxity and/or a lackluster sexual life. They may have difficulty achieving orgasm or experience a looseness in their vaginal opening (introitus) which prevents them from feeling their partner. For both of these common concerns, vaginal laxity and sensation, we have a non-invasive radiofrequency energy treatment called Viveve! Clinically proven, the Viveve treatment was shown to enhance pleasure, helping women more easily achieve orgasm and experience more intense orgasms while also tightening the vaginal entrance for enhanced sexual function. Best of all, you often only need one 30-minute session to enjoy benefits for a year or longer. It's also a comfortable treatment with no downtime.
Vaginoplasty
Depending on the severity of your vaginal laxity, you may benefit from a surgical tightening procedure called vaginoplasty. During a vaginoplasty, we carefully repair the muscles and tissues of the vagina and its supporting structures. This one-hour procedure helps tighten the vagina, enhances vaginal muscle tone (creating more friction during intercourse), and increases sexual gratification for both partners.
Of course, we offer many more life-changing treatments at Aguirre Specialty Care, so please call us to learn more at 303-322-0500 or fill out our consultation request form online today.