What's the coolest way to practice self-care in October? FDA-cleared CoolSculpting® non-invasive body contouring, of course! This #1 fat reduction treatment literally freezes away fat bulges with little to no downtime, which is amazing when you think about it. Thanks to CoolSculpting, people finally have the ability to improve their "problem" spots without surgery. That's a priceless advancement. Seeking CoolSculpting now is ideal because it's a gradual process, revealing optimal benefits up to 3 months following your last treatment. So if you start now, you may reach your body contouring goals by Christmas or New Year's.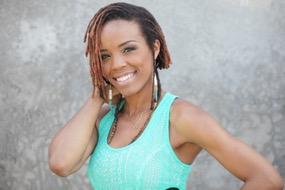 There are countless other ways to practice self-care. In fact, every treatment on our menu is a form of self-care, which begs the question: which treatment at Aguirre Specialty Care would improve your quality of life? Are you struggling with your body image or physical discomfort because you were born with large labial skin? Are you tired of leaking urine every time you laugh or sneeze? Do you wish you had a stronger sex drive so you could enjoy a more vibrant intimate life with your partner? All these concerns are much more common than you realize. You are not alone! Our team is here to listen to you and help you choose the treatments that will bring you comfort and joy. It's our mission here at Aguirre Specialty Care to help people like you live your fullest, healthiest lives!
Your first step is calling us to schedule your personal consultation. To ensure you receive the best possible care, here are a few tips from our team:
1. Do a little research.
Visit our Services page and poke around the entire website, reading patient testimonials and FAQs to learn about the consultation and treatment process. Familiarizing yourself even just a little will help you feel comfortable going into your consultation.
2. Your comfort is our #1 priority!
Dr. Aguirre has helped hundreds of women feel at ease sharing about their most intimate and private concerns. He wants you to know that he feels privileged to be able to help you, and is committed to helping you feel confident throughout your entire treatment process.
Discover your personal path to self-care this fall by calling 303.322.0500 or requesting a consultation online today!