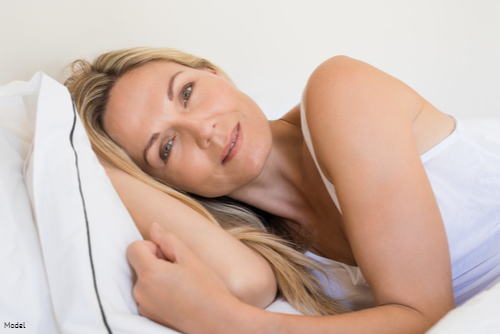 You are not alone if you routinely struggle to achieve an orgasm. Researchers estimate that between 11-41% of women may experience recurring orgasmic dysfunction in their lifetime. From our vantage point at Aguirre Specialty Care, we are not surprised by this estimate. In fact, we think it could be higher. We have the unique privilege of helping women reclaim their sexual vitality, so we know firsthand just how prevalent this type of concern truly is.
Of course, the news we'd like you to remember is that help is within reach! If you are struggling to feel confident and comfortable with your body, we want you to know that you are not alone, and you deserve to love your body! Aguirre Specialty Care is here to remind you that you deserve to live your fullest life, free from insecurities or physical concerns like the inability to orgasm, bladder leakage or asymmetrical labia size. We are eager to help you love your body again!
Here are the highlights of three popular treatments at Aguirre Specialty Care that can help you to reclaim your intimate vitality!
To enhance your ability to orgasm, you may love the O-Shot®.
The O-Shot uses a concentrated portion of your very own blood called platelet-rich plasma (PRP). PRP is full of healing properties and growth factors. It can be used to help speed healing and revitalize any part of the body, and it's why it's been in use by sports doctors and oral surgeons for decades. With the O-Shot, we apply PRP to your clitoris and anterior vaginal wall. Don't worry — this simple and efficient procedure is painless! We will first draw a small amount of your blood and then spin it in a centrifuge to isolate your PRP. We will then gently inject PRP into your clitoris and anterior vaginal wall, a simple process that takes only minutes. The beauty of PRP is that it's all-natural, so there's no risk of an allergic reaction. Once PRP is injected, it goes to work boosting blood flow and triggering cellular renewal, resulting in enhanced sensation, stronger and more easily achieved orgasms and other sexual benefits. The O-Shot can also help improve symptoms of urinary incontinence, so if you suffer from mild bladder leakage, the O-Shot gives you a twofer in terms of benefits!
To tighten vaginal laxity and boost sexual sensation with little to no downtime, you may love FemiLift™ and Viveve®!
FemiLiftis a laser vaginal resurfacing treatment that resurfaces the entire circumference of the vaginal wall. This treatment is wonderful for women who are looking to tighten their vagina and improve urinary incontinence. Because FemiLift triggers a healing response within your vaginal tissues and boosts blow flow, this treatment also helps to enhance sexual sensation.
Viveve is another clinically proven favorite for enhancing sensation without downtime. Viveve is a non-invasive radiofrequency (RF) treatment that is designed to tighten the vaginal entrance, which is formally known as the introitus. This easy treatment gently stimulates the tissues of the vaginal entrance, triggering a tightening effect, which enhances friction during sex. This RF stimulation also triggers enhanced sexual sensation, stronger orgasms and other benefits for up to year!
To correct vaginal laxity, abdominal fat, sagging breasts, urinary incontinence, lack of sensation and much more, you may love The Real Mommy Makeover™.
We call it The Real Mommy Makeover because it's the REAL DEAL in terms of what a mom truly needs to recover from the trauma of pregnancy and childbirth. The Real Mommy Makeover is tailored to your body's exact needs, and no two makeovers are the same. For example, one woman's Real Mommy Makeover could include labiaplasty, O-Shot, tummy tuck, breast lift and liposuction while another Mommy Makeover could include vaginoplasty, FemiLift laser vaginal resurfacing, breast augmentation, the O-Shot, Viveve RF tightening of the vaginal entrance and a breast reduction. The world is your oyster with The Real Mommy Makeover!
Your first step
Dr. Aguirre and his team strive to have the answer to every question you ask. Aguirre Specialty Care is a center of excellence for women, providing a full range of urogynecologic and cosmetic gynecological care. We can assure you: there is nothing we haven't seen and there is no problem too big or small. Our mission is to help you feel comfortable and confident during your care with us — and for the rest of your life! To learn more about enhancing your sex life or total body confidence, please call us at 303-322-0500 or request a consultation online today.