One of the most common symptoms reported by our patients is a lack of sensation during sex. This may or may not surprise you, depending on your experience, but it's worth noting that sexual dysfunction is a common concern. It's estimated that 43% of women and 31% of men are affected by some form of sexual dysfunction, and the numbers are likely higher.
Are you struggling in some way with your intimate life? Do you have difficulty achieving orgasm or feeling aroused? Do you wish your libido was higher? These are all common sexual concerns, and fortunately, they are also highly treatable! Here at Aguirre Specialty Care. Dr. Oscar A. Aguirre is a board-certified and fellowship trained pelvic surgeon and urogynecologist who specializes in sexual dysfunction. Dr. Aguirre and his team are eager to help you reclaim a healthy and vibrant sex life. Your first step is calling us for a consultation at 303-322-0500 or requesting a consultation today!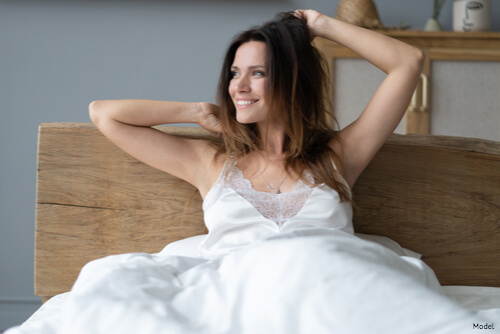 To help you get started on your sexual wellness journey, here are a few highly effective, clinically proven treatments for sexual dysfunction. During your personal consultation with us, we will work closely with you to develop a treatment plan that is perfect for your unique needs. Your treatment could involve all these treatments, just one therapy or a combination of modalities, all tailored to your goals.
The O-Shot®
The O-Shot uses your very own blood, a concentrated healing portion called platelet-rich plasma (PRP). PRP is packed with growth factors and healing properties to stimulate renewal and boost blood flow. During treatment, Dr. Aguirre carefully injects PRP in the clitoris and anterior vaginal wall. The treatment areas are numbed, of course, to ensure your comfort, and there's no downtime. You should start noticing enhanced sensation as well as stronger and more intense orgasms that are easier to achieve in the weeks following your treatment. Bonus: The O-Shot has therapeutic benefit to the urethra which helps reduce symptoms of urgency/frequency, incontinence and pain.
The LEO®
This special treatment pairs The O-Shot with a revitalized laser treatment called FemiLift™ laser vaginal resurfacing. The catchy name "LEO" stands for laser-enhanced O-Shot. The LEO is a wonderful treatment that resurfaces the entire surface area of the vaginal wall, resulting in a tightening and revitalizing effect to help boost sensation and vaginal vitality. The laser is also highly effective for improving symptoms of urinary incontinence and vaginal dryness.
The Viveve® Treatment
Sometimes non-invasive is the way to go, especially if you're not comfortable with getting shots or vaginal resurfacing. The Viveve treatment is a radiofrequency energy device that helps stimulate renewal within the tissues of the vaginal opening, formally known as introitus. In addition to tightening the vaginal entrance, Viveve also helps boost sexual sensation and orgasm strength for up to one year!
Did you know combining all these treatments helps clients achieve optimal results? We offer these three treatments in our Sexual Rejuvenation Package, and this month we are offering it for 20% off!
Take advantage of our sexual rejuvenation special by calling us at 303-322-0500 or requesting a consultation today!