It's October, so we couldn't resist a little seasonal humor for our headline. That being said, there's nothing funny about certain urogynecological symptoms. For example, if you're suffering from recurring and frequent urinary tract infections (UTIs), you're likely miserable and desperate to find real relief.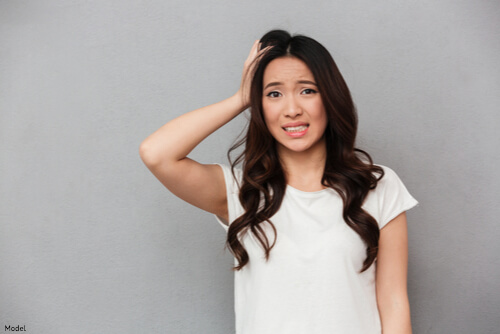 At Aguirre Specialty Care, we are here to tell you that relief from your symptoms is possible and within reach! Board-certified urogynecologist Dr. Oscar A. Aguirre has seen it all, and he has dedicated his life to helping you find the comfort and wellness you deserve. "So many women we see have been tolerating their symptoms for years," says Dr. Aguirre, "but you shouldn't have to live with your discomfort any longer! You deserve to find long-term relief and comfort!"
Here's a look at common symptoms that deserve professional attention, along with possible causes. (If you have any of these symptoms, be sure to schedule a professional consultation with us by calling 303-322-0500.)
Bladder leakage
If your lifestyle has been curtailed due to frequent accidents, it's time to explore solutions with us. Depending on the cause and type of your urinary incontinence, Aguirre Specialty Care offers a complete menu of state-of-the-art treatments to help you find long-lasting relief. For one example, if you are suffering from overactive bladder (OAB), you may find relief with InterStim™. This FDA-approved therapy is an implantable device that gently stimulates the sacral nerves which control the bladder, helping it to function normally again. Other possible treatments for urinary incontinence include kegels, biofeedback, The O-Shot® and surgery.
Recurring/frequent UTIs
Are you frustrated by all your visits to the doctor for antibiotics that don't work? Are you at your wit's end wondering why you keep getting UTIs? It's time to visit Dr. Aguirre, a board-certified urogynecologist who specializes in this type of situation. You may be suffering from vaginal atrophy, vaginal prolapse, pelvic prolapse or something else entirely. During your visit, a thorough evaluation will help us determine the cause and proper care you need to maintain long-term relief.
Vaginal looseness
So many women suffer in silence with this common symptom. This is tragic, because vaginal looseness is highly treatable! Whether you experience vaginal laxity as the result of childbirth or having had a large partner, we can help. Many women benefit from The FemiLift™, a laser vaginal rejuvenation treatment that resurfaces the entire circumference of the vaginal wall, stimulating tightening and revitalization from within. This month, we're offering 20% off a combination series of FemiLift and Viveve™ non-surgical vaginal rejuvenation. Viveve is a non-invasive radiofrequency treatment that helps to enhance sensation and tighten the entroitus, or vaginal opening.
Vaginal dryness
While lubricants are a popular self-administered treatment for vaginal dryness, they are not a long-term solution. This is because lubricants address the symptom, not the cause. Whether your dryness is the result of menopause, medication or another concern, we offer a wide range of treatments that can help you find relief, including The O-Shot®. This is a platelet-rich plasma treatment made from your very own blood that helps boost blood flow and vaginal rejuvenation. Another effective treatment option is FemiLift laser vaginal resurfacing.
Pain during sex
Contrary to popular belief, painful sex is never normal and there a number of possible causes, including hormonal changes, pelvic prolapse or vaginal atrophy. We can help you find relief, depending on your needs, with a wide range of treatments.
Lack of sexual sensation
We are amazed by the number of women who simply accept their lack of sensation as "part of life." You deserve better, and we can help! This month, we are offering a sexual wellness special: Get $150 off The O-Shot® or P-Shot®, a sexual wellness treatment that uses a concentrated portion of your very own blood, called platelet-rich plasma, to trigger vaginal revitalization at a cellular level, boosting blood flow and sensation without drugs or downtime.
Please keep in mind that this list of symptoms is by no means exhaustive. We are simply hoping to inspire you to seek help! You deserve to love your body and live with confidence and freedom. To learn more about our treatments or schedule a consultation, please call 303-322-0500 or fill out our consultation request form online today!