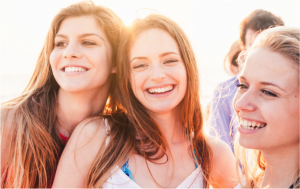 We know that times are changing for the better when Glamour magazine devotes an entire issue (July 2017) to the topic of women's sexual health and satisfaction. It's proof that shame and embarrassment are giving way to education and awareness, thanks to women's health editors, forward-thinking physicians, and a rapidly growing world of treatments. Women are finally taking a pro-active approach to their intimate health and seeking ways to improve their satisfaction.
We have been committed to this noble pursuit for over a decade. By offering an unsurpassed selection of the most effective treatments for urogynecological health paired with years of surgical training, Dr. Oscar A. Aguirre helps women tackle the many intimate concerns that can arise in life, such as vaginal loosening after childbirth, asymmetrical or large labia, or the inability to achieve orgasm.
Dr. Aguirre wants you to know that you're not alone, and that every concern has a solution. With surgery, injections, laser treatments, and more, we can help you gain the satisfaction you deserve. Call 303.322.0500 or click here to schedule your consultation today.