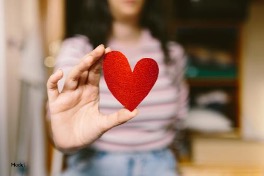 This holiday season, we're feeling merry and bright about all the ways we can help you reclaim your most fulfilling sex life. This year, why not gift yourself something truly extraordinary? Give yourself the gift of non-surgical vaginal rejuvenation for boosting your intimate and personal vitality in 2022 and beyond!
When it comes to vaginal rejuvenation, there's no such thing as a one-size-fits-all treatment. That's why we perform in-depth personal consultations, where we carefully assess your symptoms and physical concerns while weighing your goals to determine the most balanced, effective and beneficial combination of therapies for you.
To get you started, here's a list of common symptoms and their possible solutions at Aguirre Specialty Care:
Vaginal looseness/laxity
Do you suspect that your vaginal opening is too loose? Signs that you may benefit from vaginal tightening include experiencing a lack of friction during sex, lack of sensation or if your partner frequently falls out during intercourse.
Solutions:
If we determine that you are experiencing vaginal laxity at the entrance of your vagina, or introitus, we may recommend the Viveve® Treatment. Viveve uses non-invasive radiofrequency energy to tighten the vaginal entrance. Best of all, studies show that one treatment with Viveve can help boost sexual sensation and satisfaction for up to a year. Our Viveve patients report more easily achieved orgasms, intensified orgasm strength and more friction during intercourse, to name just a few benefits with this non-invasive, no-downtime treatment.
Lack of sensation during sex/difficulty achieving orgasm/low sex drive
Solutions:
If you are having a hard time achieving sexual pleasure due to a lack of sensation, we may recommend The O-Shot®, a treatment that uses a healing portion of your own blood to boost blood flow and trigger healthy new cellular activity in targeted areas. During The O-Shot, we will carefully inject your clitoris and anterior vaginal wall with platelet-rich plasma (PRP), a simple, no-downtime procedure that takes only minutes in our office. We may also recommend The Viveve Treatment.
Vaginal laxity with urinary incontinence/bladder leaks
Solutions:
If you are experiencing vaginal laxity and bladder leakage, a common combination of symptoms among women who have given birth, you may benefit from non-surgical laser vaginal tightening with FemiLift™. FemiLift can help you reclaim a more youthful vagina while also improving stress urinary incontinence. Using a special probe, laser energy is delivered to the full circumference of the vagina, promoting collagen production and remodeling. With relative comfort and ease, FemiLift helps tighten the vagina and strengthen the supporting ligaments surrounding the bladder and urethra, resulting in improved urinary incontinence. We may also recommend pairing your FemiLift with the O-Shot. This combination treatment is known at the LEO® (the Laser-Enhanced O-Shot).
Oftentimes, your best results can be achieved with a combination approach with several treatments, including FemiLift, Viveve and The O-Shot.
From all of us at Aguirre Specialty Care, our team wishes you a very merry holiday season and a happy new year! We look forward to helping you achieve your most vibrant life! Gift yourself today by calling us at 303-322-0500 or requesting a consultation online.