This Mother's Day, the team at Aguirre Specialty Care wants to help you give the moms in your life the greatest gift of all — no, not another bathrobe or candle — the gift of total body comfort and confidence! We know it can be challenging to find a way to show the moms in our lives how much we truly care. Most gifts don't seem to get the message across as well as we'd like. That's why we're proud to offer the ultimate self-care gift for any mom: The Real Mommy Makeover™.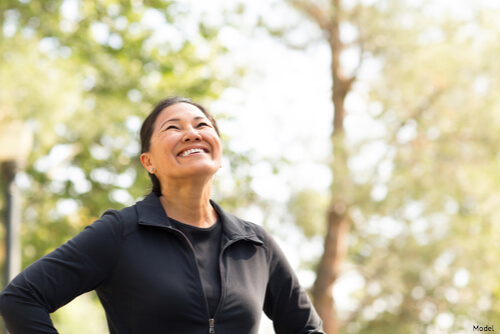 This month is the perfect time to invest in top-quality self-care tailored to Mom's specific needs and goals, because we are offering $500 off The Real Mommy Makeover throughout the month of May!
This fully customizable treatment is a combination of any surgical or non-surgical aesthetic procedures that can help Mom feel comfortable and confident in her body again. It's a natural part of motherhood for moms to experience dramatic body changes post-pregnancy, from stubborn belly fat to vaginal laxity, stress urinary incontinence and more. The Real Mommy Makeover can address a wide range of common concerns because our team is highly skilled in aesthetic and urogynecologic procedures, allowing us to deliver the highest quality results for every patient.
In fact, Dr. Aguirre is one of only a few fellowship-trained urogynecologists in the world who is qualified to perform laser vaginal rejuvenation, making him a leader in female genital cosmetic surgery (FGCS) in the Rocky Mountain region.
Here are just a few of the many common issues that can be addressed in a Real Mommy Makeover, based on each patient's unique needs and goals:
Cosmetic vaginal concerns, including enlarged labia and vaginal looseness
Bladder or bowel incontinence (leakage), bladder pain
Decreased vaginal sensation
Excess fat, especially in the pubic area, abdomen, hips and thighs
Vaginal prolapse
Loose abdominal skin
Changes in the breasts
Hemorrhoids and anal tags
And more
We love helping mothers feel comfortable and confident in their own bodies! This year, give the moms in your life the gift of self-care with a Real Mommy Makeover in Denver. Give us a call at 303-322-0500 to learn more or request a consultation online today.