Another Black Friday is upon us. Are you bracing yourself like we are for another frantic season of shopping, cooking, decorating…the to-do list is endless! But this year, we'd like to mix things up a bit. Instead of jumping into the season, why not ease your way through the holidays, occasionally treating yourself for a job well done? It certainly sounds a lot more pleasurable, doesn't it?!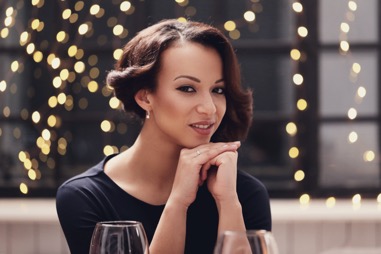 Start off this season of giving by giving to the person who's always LAST on your shopping list: you!
Here are a few self-care ideas worth exploring:
CoolSculpting® non-invasive fat reduction
You've put up with your fat bulges long enough. It's time to JUST SAY NO to unwanted fat so you can feel amazing in your party dress and amped for a new year, feeling like a new person. That's our wish for you. CoolSculpting literally freezes away your fat with little to no downtime. You deserve to love your body, and we're here to help make your dream a reality, so schedule a consultation today.
The Viveve® Treatment
This is another no-downtime treatment that you can do in between shopping or errands. If you think you could benefit from some tightening around your vaginal entrance (entroitus is the scientific name), Viveve can help! This FDA-cleared treatment is proven to provide significant tightening and enhanced sexual sensation for up to 12 months following treatment. So you and your partner could consider this a self-care gift that keeps on giving — to you both!
The O-Shot®
Boost the benefits of Viveve — or almost any treatment — with platelet-rich plasma (PRP). For the O-Shot, we gently inject PRP, which is a concentrated portion of your very own blood, into your clitoris and anterior vaginal wall to increase blood flow and prompt cellular renewal for enhanced sexual sensation, vaginal lubrication, improved urinary incontinence, and more.
To learn more about self-care treatments with us, please call 303.322.0500 or request your personal consultation online today.