In case you missed the double entendre of the title, we're referring to your intimate life.
How's it going, by the way?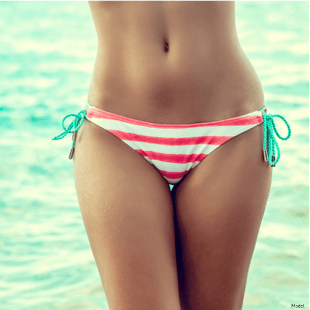 In recent months, many couples are finding it hard to unwind and feel motivated toward intimacy. Often the result of stress and fatigue, a lack of sex drive hits us all from time to time. However, if you've lost your libido entirely and you're experiencing pain or lack of sensation during intimacy, it's time to visit us for a personal consultation.
We're all guilty of putting our sexual health on the backburner because it's not a life or death situation, but you'd be surprised to learn that a healthy sex life affects your overall health in several important ways, reducing the stress hormone cortisol, releasing oxytocin and improving sleep. Sex with a regular partner may even help boost your body's immune response.
If you're concerned about your sex life, we are eager to sit down with you to discuss a wide range of treatment options for both you and your partner. Depending on your symptoms, we will help you devise a personally-tailored treatment regimen that may include:
Bioidentical hormone replacement therapy (BHRT)
Here at Aguirre Specialty Care, we partner with Milestone Preventive Medicine to treat hormonal imbalances in women and men using BHRT in Denver. If we suspect a hormonal imbalance is at play, we will test your blood and may prescribe BHRT to help you regain balance. Hormones are powerful, affecting every aspect of your body. Many patients are thrilled to discover that BHRT was their ticket to feeling renewed energy and passion (of which many thought they'd never experience again!).
Laser Enhanced O-Shot® (LEO)
Often the result of childbirth, many women experience physical symptoms that impair their sexual health. For example, vaginal stretching, lack of sensation and difficulty climaxing are just three common concerns. The LEO® is a combination treatment that includes FemiLift™ laser vaginal tightening and The O-Shot to help tighten the vagina, enhance sexual sensation, improve stress urinary incontinence and restore or intensify orgasm ability and/or frequency. Other benefits to a woman can include:
Increased sexual desire, arousal and libido
Decrease in painful intercourse
Increased ability for vaginal orgasms
Increase in vaginal lubrication
Another plus to The LEO is that it benefits male partners by increasing friction during intercourse. During your personal consultation, we carefully assess your symptoms and concerns to determine if LEO or a combination of LEO and another treatment will meet your needs.
Vaginoplasty
Some women feel extremely "loose" or stretched out, making it hard to feel their partner during intercourse or to hold a tampon in place. Vaginoplasty is a one-hour outpatient surgical procedure designed to tighten the vagina and enhance friction during intimacy. By re-approximating torn muscles in the vagina and perineum it also helps enhance vaginal muscle tone and improves your vaginal appearance. Best of all, vaginoplasty increases sexual gratification for both you and your partner! Keep in mind that this procedure involves four to six weeks of downtime and moderate discomfort, so it's not a lunch-hour, on-the-go treatment.

The Viveve™ Treatment
Many women experience mild vaginal laxity and a lack of sensation. We may determine that you are a candidate for the Viveve Treatment, a non-invasive radiofrequency treatment that tightens the vaginal entrance (introitus). Clinical results demonstrate that The Viveve Treatment helps to significantly improve sexual function and reduce vaginal laxity, often with only one 30-minute session. After a Viveve treatment, many women enjoy more easily achieved and intense orgasms for up to a year! Plus, there's no downtime. You can get back to your regular routine right away, and can resume sexual activity in 48 hours.
There are several effective options for you and your partner to reclaim a more vibrant intimate life, and we are here to help! Please don't hesitate to give us a call and discuss your concerns at 303.322.0500 or fill out a consultation request form today!
— Dr. Aguirre
Sources used for blog: Does sex provide health benefits?