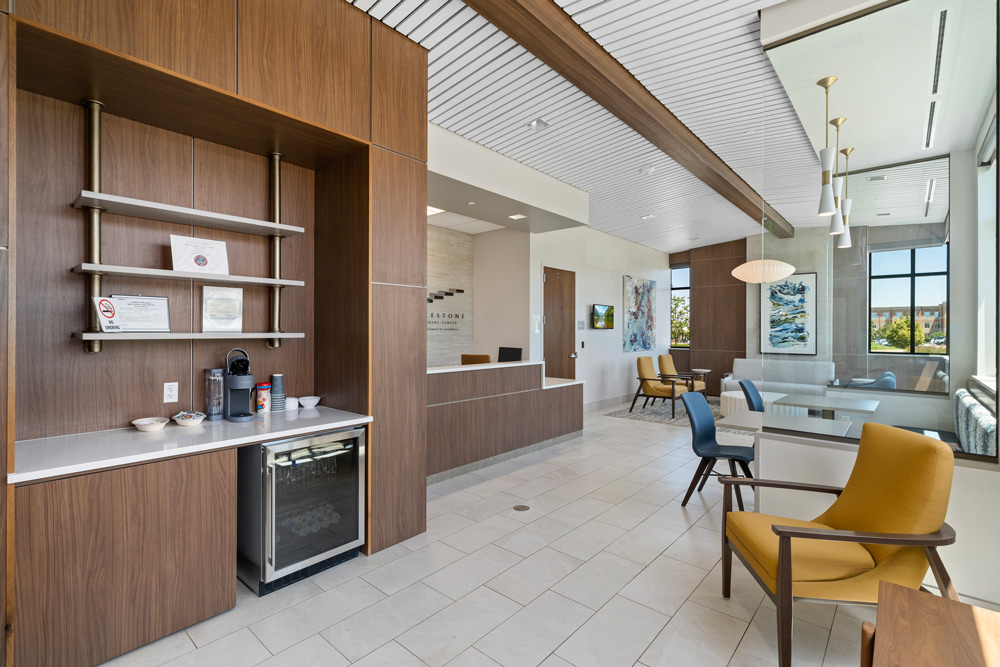 A few years ago, Dr. Aguirre sought to design a state-of-the-art ambulatory surgical center with the comfort, safety and privacy of women at the forefront — from there, Milestone Surgery Center was born. This physician-owned, state-licensed surgery center is a place where women can feel comfortable and safe receiving care for their intimate concerns. To this end, Milestone Surgery puts exceptional patient-centered care combined with the latest advances in healthcare technology above all else.
Here are just a few reasons why you can have trust in Milestone Surgery Center to provide the highest level of quality care:
Dedicated exclusively to the intimate needs of women.
Dedicated exclusively to the intimate needs of women.
As Colorado's first comprehensive surgery center for women, Milestone Surgery Center is dedicated to helping women address their most intimate concerns in a nurturing, serene environment — a real departure from the hustle and bustle of a busy hospital. You can feel secure knowing that every aspect of your treatment at Milestone Surgery Center is performed with the absolute highest level of care, safety and results.
Serves multiple surgical specialties.
Milestone Surgery Center provides a wide range of surgical services that meet both the functional and aesthetic needs of women. Say you're looking to undergo The Real Mommy Makeover™, a truly life-changing surgery. Each transformative procedure included in your unique mommy makeover can be performed at Milestone Surgery Center, whether that be labiaplasty, breast lift, tummy tuck or vaginoplasty. Milestone Surgery Center's full scope of specialties includes:
Cosmetic/plastic surgery
General surgery
Gynecology
Urogynecology
Urology and more
Meets high standards of quality and safety.
Milestone Surgery Center was recently awarded Medicare Deemed status accreditation by the Accreditation Association for Ambulatory Health Care (AAAHC), meeting the rigorous standards of a nationally recognized third party. Receiving accreditation demonstrates Milestone Surgery Center's commitment to providing the highest levels of quality care to its patients. This is an important milestone in the continuing growth and success of Milestone Surgery Center as a state-of-the-art healthcare facility.
At Milestone Surgery Center, YOU come first! Get in contact today by calling 303-414-5535. Or to learn more about your options at Aguirre Specialty Care, call 303-322-0500 or request a consultation online today.