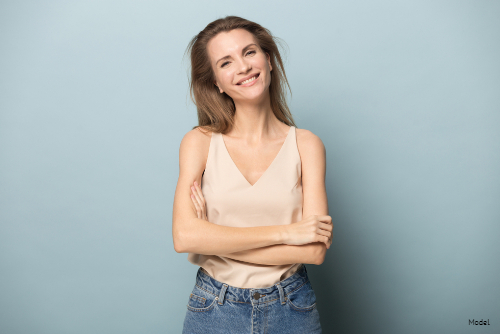 Restored vaginal vitality and sexual gratification
During vaginoplasty, a personalized outpatient procedure, the vagina is reconstructed or tightened to address common concerns such as vaginal laxity or looseness. This one-hour procedure can help boost sexual satisfaction and sensation for both partners as well as improve vaginal appearance.
Relief from urinary or fecal incontinence
With surgical and non-surgical options available, urinary or fecal incontinence treatments can dramatically improve your quality of life. Whether you have bladder or bowel control issues or both, our treatments for urinary and fecal incontinence are designed to help strengthen pelvic floor muscles to reduce bladder leakage/restore fecal control, reduce urgency and improve sleep.
Improved comfort and labia appearance
Excess labial skin can cause dissatisfaction with the vagina's physical appearance as well as functional issues such as discomfort or chafing when wearing tight-fitting clothing or pain during intercourse. Labiaplasty can help relieve these symptoms for women of all ages by altering the size and/or shape of the labia minora (inner lips) and/or labia majora (outer lips).
Reduced unwanted fat bulges
In many cases, diet and exercise alone are not enough to reduce stubborn areas of fat. But thanks to our minimally invasive liposuction solutions, we can safely and effectively remove unwanted fat from specifically targeted areas of the body, including the abs, hips, thighs and arms, to help restore your pre-pregnancy body shape.
Tighter, smoother skin anywhere on the body
Skin laxity is a normal experience after pregnancy. If you're looking to achieve smoother skin on the body, including the abdomen, inner and outer thighs, neck and arms, Pellevé® FDA-cleared radiofrequency skin tightening treatment may be right for you.
Enhanced breast appearance
As you age, you may notice your breasts have lost volume and lift, resulting in a drooping or sagging appearance. Designed to replenish lost volume and reshape the breasts, the Vampire Breast Lift® is a non-surgical procedure that uses platelet-rich plasma (PRP) to create a more natural and youthful appearance.
We can't wait to help you reclaim your intimate vitality and confidence! Call 303-322-0500 or request a consultation online today to get started.