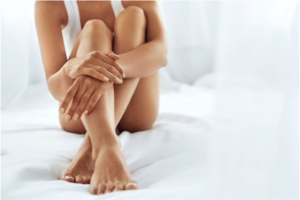 When Allure magazine recently declared on its cover that "vaginal beauty is having a moment," we couldn't help but think, "It's about time!" Vaginal beauty has countless moments at Aguirre Specialty Care, where every day is dedicated to helping women feel more confident and beautiful about this most private area of their bodies.
To help you feel your very best, we offer several non-invasive treatments that can help improve both the form and function of the vaginal area, including the O-Shot®, Laser Vaginal Rejuvenation® (LVR), FemiLift™ non-surgical vaginal tightening, and Pellevé® skin tightening. All four treatments can enhance sexual gratification for both you and your partner, and some can even treat other issues such as stress urinary incontinence.
The O-Shot is an actual shot, or injection, that can increase sexual sensitivity by injecting Platelet-Rich-Plasma (PRP) into the clitoris and vaginal wall. Laser Vaginal Rejuvenation (LVR), or vaginoplasty, is a surgery to narrow the vaginal canal by surgically tightening the pelvic muscles and tissues that have been stretched or damaged during childbirth. The FemiLift treats vaginal looseness, dryness, and stress incontinence. It is a CO2 laser that non-surgically resurfaces the vaginal wall by creating microscopic injuries to the vaginal lining; this, in turn, stimulates neo-collagenases, resulting in a more vascular and thicker lining. Pellevé uses radiofrequency to heat the collagen deep within the skin of the outer labia for smoother, tighter skin that can last up to six months.
Spring is a perfect time for renewal! Take this time to embrace your intimate beauty! Give us a call at 303.322.0500 to schedule your consultation!