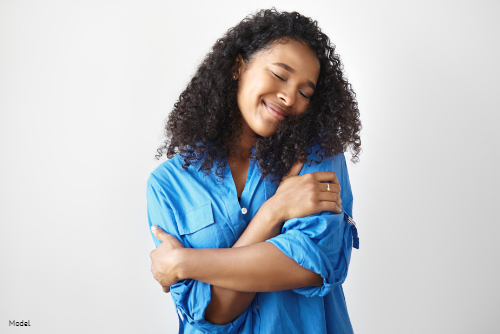 Self-love can be a challenge. As women, we're fed false messages telling us our worth comes from our looks. That's an overwhelming amount of pressure. But we often find that it's how we feel in our own bodies that helps us embrace self-love and self-confidence. Our mission at Aguirre Specialty Care is for you to do just that — not only love how you look on the outside, but how you feel on the inside.
Body positivity and confidence is easier said than done. But with the right tools and the proper care, we can help you get there! Here's a look at our top treatments for loving your body again:
Non-surgical solutions
Intimate concerns can affect your entire self — from physical appearance and sexual functionality to your overall health and wellbeing. Whether it be bladder leakage, vaginal looseness or inability to orgasm, it's important to address these concerns head on so you can restore comfort and confidence to your daily life. We offer a wide range of vaginal rejuvenation services to help reclaim your intimate vitality without surgery or extensive downtime, including:
● FemiLift™
This FDA-approved, non-invasive laser can help restore a youthful vagina and improve stress urinary incontinence. By gently resurfacing the entire circumference of the vaginal wall, FemiLift helps tighten the vagina and strengthen the supporting ligaments surrounding the bladder and urethra.
● The Viveve® System
A quick, painless, no-downtime treatment, Viveve tightens the vaginal entrance to help reduce vaginal laxity and treat urinary incontinence while also enhancing sexual function and pleasure. In fact, just one 30-minute Viveve session is clinically proven to provide significant sustained tightening, sensation and satisfaction for up to one year after treatment.
● The O-Shot®
Using platelet-rich plasma (PRP), a concentrated healing portion of your very own blood, the O-Shot helps enhance sexual sensation and sensitivity while also decreasing painful intercourse and urinary incontinence. After the PRP is safely extracted from the comfort of our office, it is injected into the clitoris and anterior vaginal wall for long-lasting improvements with no downtime.
The Real Mommy Makeover™
All women deserve to achieve total body rejuvenation and renewed confidence, which is why Dr. Oscar A. Aguirre, a fellowship-trained urogynecologist and preeminent pelvic surgeon, designed the Real Mommy Makeover. Traditional mommy makeovers cannot address the wide range of concerns that the Real Mommy Makeover can. This life-changing procedure can help women reclaim all aspects of their pre-pregnancy vitality. Each Real Mommy Makeover is customized to the patient's unique needs and concerns, including vaginal looseness, sagging or enlarged labia, loose abdominal skin, urinary and bowel incontinence and much more.
It is our greatest privilege and pleasure to help you live your most confident, comfortable life! To get started on your self-love journey, please call 303-322-0500 or request a consultation online today.