What if we told you that you and your partner could enjoy stronger orgasms, enhanced libido and several other sexual benefits without drugs, surgery or downtime? Now imagine being able to boost your sexual vitality and satisfaction for months at a time without resorting to pills or other risky solutions.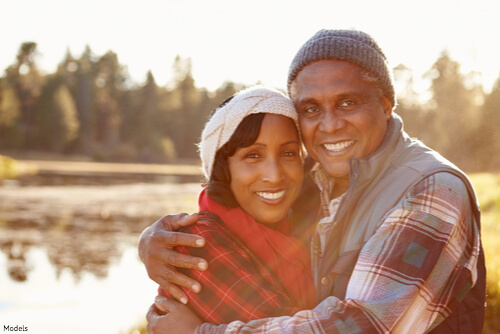 It sounds too good to be true, but helping you reclaim your sexual wellness with ease is our specialty and calling here at Aguirre Specialty Care. This month is the perfect time to boost intimacy while we're offering 20% OFF our Sexual Wellness Non-Surgical Vaginal Rejuvenation Package. Here's a closer look at what this package can do for you:
Have you heard of Viveve® non-surgical vaginal tightening?
This patented non-invasive radiofrequency (RF) device is designed to gently tighten the vaginal entrance. Viveve works by stimulating new collagen growth, reinvigorating vaginal tissues to enhance their overall health. Best of all, the benefits of this treatment include so much more than just vaginal tightening. In a double-blind study with 164 patients, Viveve showed significant improvement in sexual arousal, lubrication and orgasm, and these benefits were sustained up to 12 months! (Viveve also helps improve urinary incontinence, but the clinical study for this benefit is still going, so stay tuned!)
Kick your benefits up a notch (or a hundred!) with The O-Shot®
The O-Shot is one of the well-known Vampire Procedures™ we proudly administer here at Aguirre Specialty Care. Vampire treatments harness the healing power of your very own blood to spur cellular revitalization from within using a concentrated portion of your blood called platelet-rich plasma (PRP). The O-Shot injects PRP into the clitoris and anterior vaginal wall to help spur revitalization, boost blood flow and reveal a wide range of benefits, including increased lubrication, enhanced and more easily achieved orgasms, and reduced urinary stress incontinence. Viveve and The O-Shot make a perfect pairing because they provide a synergistic boost of vaginal rejuvenation. Best of all, they both use the healing power of your body so there's no risk or downtime to worry about it.
The Sexual Wellness Package special offers $1,540 in savings, so we encourage you to call us today for a consultation because we are filling up fast! We can't wait to help you love your sex life again. To learn more about our treatments or schedule a consultation, please call 303-322-0500 or fill out our consultation request form online today.