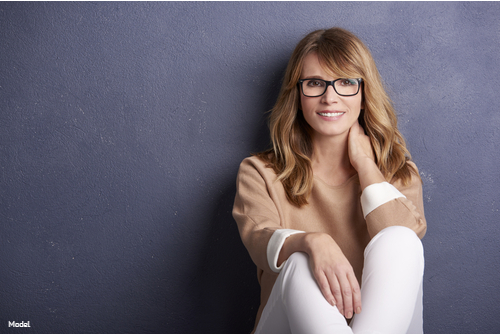 A growing number of women of every age are requesting labiaplasty, a simple surgical procedure that reduces the size of the labia minora, the inner lips. (Labiaplasty can also correct asymmetry and include other alterations, as needed.)
If you're considering this surgery, you probably have several questions on your mind. We put together some of the most frequently asked questions we hear regarding labiaplasty to help you make an informed decision. Your first step, of course, is scheduling a personal consultation with Dr. Oscar A. Aguirre, a board-certified pelvic surgeon and labiaplasty expert. Dr. Aguirre is so adept at performing labiaplasty, that he is frequently sought out to correct the work of other surgeons, repairing their "botched" labiaplasties.
Is labiaplasty a risky procedure?
Labiaplasty is not considered a high-risk procedure. In fact, it's a relatively simple procedure that requires only a topical anesthetic. Dr. Aguirre will carefully assess your anatomy and goals to remove a precise amount of tissue for the most natural-looking and comfortable results possible. The procedure is also relatively quick and performed in an outpatient setting.
What kind of downtime can I expect?
We recommend resting at home on your couch/bed in loose, baggy clothing for a week following your treatment. You will also need to wear menstrual pads to absorb any bleeding that occurs within the first few days of your recovery. We also recommend periodically sitting on cool packs to reduce swelling. Your labiaplasty stitches are removed on postop day 4 or 5 since they've served their purpose in that period of time. On this day the swelling and discomfort attributed to the sutures disappear and the remainder of your recovery is comfortable. You may return to work full time. As your incisions heal in the weeks after your surgery you will need to refrain from intercourse and strenuous exercise for 4-6 weeks. You will likely feel sore for a few weeks, but this discomfort is normal and will gradually subside as your body heals.
Is labiaplasty painful?
Labiaplasty is a well-tolerated procedure. During your labiaplasty, you will be fully numb and unable to feel anything in your labial area. As the numbing wears off, you should be able to maintain comfort with non-steroidal anti-inflammatory (NSAIDS) medications and Tylenol. You will not need anything stronger.
When will I see results?
Labiaplasty provides immediate gratification, as it surgically reduces labial tissue. It's a one-and-done process. However, your optimal results will not be noticeable for a few months, while your incisions are healing. While labiaplasty is a straightforward procedure, it does involve long incisions on your labial tissue, and these long incisions do take a few weeks to heal fully. You will also experience a lot of swelling, which is quite normal. Be patient! This swelling and healing will gradually take place and reveal your beautiful results within a few weeks' time.
Is labiaplasty right for me?
Women seek labiaplasty for a variety of reasons. Many women report feeling discomfort and chafing while wearing form-fitting yoga pants or during intercourse. Self-consciousness is another common factor for women whose labial skin protrudes while wearing a bathing suit or certain clothing. Women may also simply feel a lack of confidence because they feel their body is out of balance. All these reasons are valid, and many women choose labiaplasty for a combination of these reasons. Rest assured, our team has helped hundreds of women and can help guide you as you make your decision.
Will I like my labiaplasty? Do women often regret their labiaplasties?
In fact, quite the opposite is true! Our labiaplasty patients are almost always absolutely thrilled with their results! Labiaplasty is one of the most gratifying procedures to administer as a surgeon and for the patients as well because it affords such a high level of satisfaction. Our labiaplasty patients often come to us later with so much gratitude, telling us that this simple procedure completely changed their lives for the better!
Are you ready to reclaim your body confidence? We can't wait to help you! Learn more about labiaplasty by calling us at 303-322-0500 or requesting a consultation online today.