What an exciting time for women! Since my vocation is urogynecology and cosmetic gynecology, I'm focused on helping women achieve optimal urogynecologic health and wellness, and this encompasses every aspect of a woman's life, even her partner's (I often treat couples because you can't restore optimal sexual health to only half a couple). So why exactly do I think it's an exciting time for women? Because more than ever before, cosmetic gynecological procedures are being accepted and perceived in a positive light.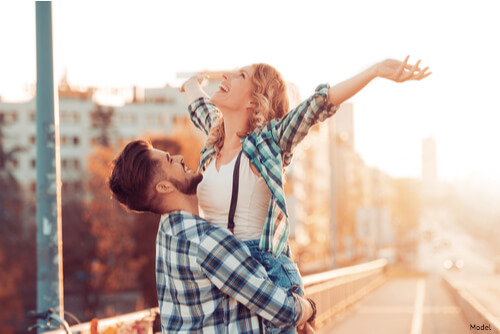 Every year, RealSelf, an online education forum for patients and doctors, comes out with their list of Most Worth It treatments for the year, based on votes from RealSelf users. And guess which procedure was included on their Most Worth It list? Labiaplasty! I'm thrilled that more and more women are feeling empowered to seek treatments like labiaplasty because this simple surgery can truly enhance a woman's quality of life in several profound ways.
Comfort
Many women are born with large labial skin, which can cause chafing when wearing certain clothing such as exercise pants or skinny jeans. Labiaplasty helps to reduce labial skin, restoring comfort to a woman and helping her wear any clothing she likes without worry.
Confidence
Many women are secretly ashamed of their labial skin, thinking they appear abnormal. While I do not subscribe to the idea that there's an ideal appearance to achieve, I do believe that helping women achieve their personal idea of attractiveness is vital. I personally tailor your labiaplasty to meet your unique needs, helping you achieve your personal best, not a "perfect" norm that doesn't exist.
Empowerment
Historically, the medical establishment has been slow to embrace labiaplasty and vaginal rejuvenation in general. For years, gynecologists have been trained to treat patient queries regarding the appearance of their genitalia as a psychological issue, at best. For this reason, many women seeking cosmetic gynecological improvements have been dismissed by their doctors. But the tides are changing! Thanks to growing awareness and education, cosmetic gynecology and other intimate wellness solutions are gaining acceptance, and it's about time!
Women deserve to love and feel comfortable in their bodies. While vaginal rejuvenation and labiaplasty are gaining in popularity, I do need to point out that safety is more important now than ever before. You wouldn't go to a plumber to fix your electricity, so why would you go to just any doctor for your labiaplasty? I believe patient safety is paramount, which is why I've undergone years of specialized training to perform the highest quality of urogynecologic surgery and provide the leading, results-driven vaginal rejuvenation treatments. In other words, you deserve the best, and it's my passion and privilege to provide it!
If you'd like to learn more about labiaplasty or vaginal rejuvenation, please don't hesitate to call us. We are here to help you! Please call 303.322.0500 or request a consultation online today.
— Dr. Aguirre
Side note: Dr. Oscar A. Aguirre is passionate about educating his patients, so much so that he dedicates a significant portion of his time to answering patient questions on RealSelf, an online educational portal for patients and doctors alike. Dr. Aguirre's contribution to RealSelf is so significant that he's been recognized and awarded status as a RealSelf Top 500 Doctor for the last several years!