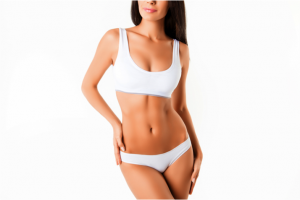 In the last two years, more Americans chose to undergo body contouring with liposuction than any other cosmetic surgical procedure, and its popularity continues to grow year after year.
While we aren't surprised by lipo's popularity, we thought you might be. After all, non-surgical fat reduction is the talk of the town these days, thanks to CoolSculpting® non-invasive fat reduction, a treatment that we proudly provide and our patients love! Now that we have CoolSculpting, you may wonder why liposuction is still going strong.
Here are 3 reasons to love lipo:
It's immediate.
Liposuction physically removes fat from the body through a small cannula, resulting in an immediate reduction of fat in the treated area. We perform laser-assisted SmartLipo™ and ultrasound-assisted VASER® LipoSelection, two minimally-invasive forms of liposuction that provide consistent and trusted results.
It's controlled.
SmartLipo and VASER LipoSelection afford precise control of the treatment area for highly detailed and delicate fat removal with simultaneous skin tightening. This means that liposuction can slim and tighten your target zones in addition to removing fat. That's two amazing benefits in one treatment.
It's easier than you think.
SmartLipo and VASER lipo liquefy fat before removal, which eases the fat removal process and allows for a smaller incision for the cannula.
What's more, laser-assisted and ultrasound assisted liposuction can be performed in the convenience of our office and involve minimal downtime. You'll be able return home immediately after your treatment for a day or two of rest.
With so many effective options for fat removal, Aguirre Specialty Care can help you find the best treatment for your goals. For more information, call 303.322.0500 or click here to schedule a consultation today.