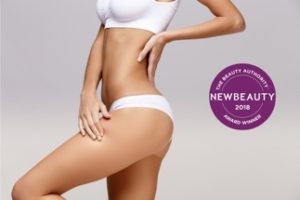 CoolSculpting® continues to garner acclaim, most recently hailed for the fourth consecutive year as one of the "Best Treatments and Products in the World" to "Fight Fat in a Flash" by NewBeauty, a leading aesthetic authority.
We offer CoolSculpting at Aguirre Specialty Care because we are committed to helping you achieve total body health and vitality. CoolSculpting offers extra help where you need it most, reducing unwanted fat cells in the most stubborn areas.
Here's a closer look at 2 prime benefits of this award-winning fat reduction treatment.
No downtime


With no invasive measures whatsoever, CoolSculpting is one of the most convenient fat reduction treatments available. You'll be able to resume your regular day immediately following your fat-busting session.
Gradual
CoolSculpting works by freezing fat cells. Once fat cells are frozen and disabled, your body kicks in and slowly purges the fat cells in the weeks and months following your treatment. That means your results will look natural over time, with subtle improvements that mimic the look of natural weight loss.
Discover the ease of CoolSculpting non-invasive fat reduction for yourself. To learn more, call 303.322.0500
or request a consultation today.