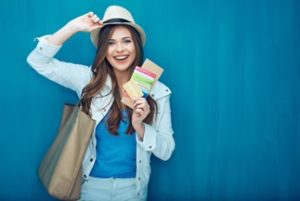 You deserve only the best care, and it's our mission to help you receive that care, even if you live in a different state or country!
Dr. Oscar A. Aguirre has committed his entire career to improving women's intimate health. He performs highly specialized, intricate surgeries to attain life-changing improvements for women, from reducing stress urinary incontinence to restoring confidence. His steadfast commitment to providing superb care and results is why Dr. Aguirre has earned world-wide recognition and respect in his field. We often see patients from all parts of the country who haven't found a provider in their area with the level of expertise that Dr. Aguirre has. Going the distance is worth the peace of mind of knowing you are receiving the best possible care and results from a trusted expert.
Dr. Aguirre and his team are eager to help you get the care you need. Out-of-state patients will receive a $500 discount toward their treatment to help ease the cost of travel. Your first step is calling us! We'll need your medical history, pictures, and any other information that pertains to your surgery from your local health care providers. Once Dr. Aguirre reviews your concerns and medical profile, he can determine if you are a suitable candidate for treatment at Aguirre Specialty Care.
Patients travel from all over the world to receive Dr. Aguirre's highly specialized care. Most procedures are performed in-office at his surgical suite, after which patients can return to the privacy of their hotel room and follow up with Dr. Aguirre within a few days. Once patients return home, they may follow up with their local care provider, as necessary, but Dr. Aguirre's team will continue to follow their progress carefully, checking in periodically to answer any questions and ensure the surgery was a success.
If you're interested in receiving treatment with Aguirre Specialty Care, we can't wait to help you get started! Please call 303.322.0500 or request a consultation today!