Can you remember a time when you didn't feel compelled to wear a coverup over your bathing suit? If it was before your 10th birthday, it's about time you came in for a personal consultation with us. Here at Aguirre Specialty Care, our mission is helping people just like you to love your body again! What sets us apart from other surgeons is a master-level expertise in urogynecology and pelvic surgery, so your intimate concerns aren't afterthoughts but front and center in your pursuit of a better body, or what we like to describe as renewed confidence, comfort and wellness.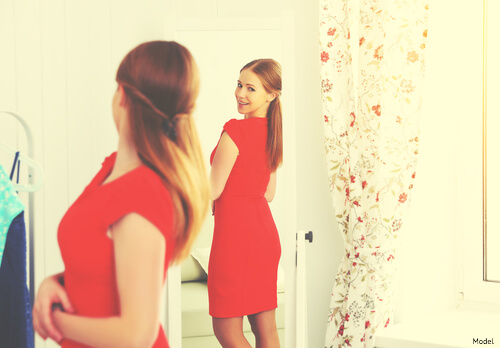 What changes would you like to make to enhance your confidence and comfort? Is the size of your labia causing uncomfortable chafing or does it prevent you from wearing a certain type of clothing? Did your breasts shrink and sag after breastfeeding? Would you love to wear a bikini again, if only you could flatten and tighten your belly? Have you noticed that your vagina feels stretched out or loose? Is it difficult to feel sensation during intimacy with your partner? All these concerns — and many more — are top priority here at Aguirre Specialty Care! It's our reason for being!
There's no doubt that traditional "mommy makeovers" abound, and this popular surgery typically addresses a woman's breasts and belly, which is all fine and good for some — but it misses the mark in a big way. You see, what makes a woman confident and vibrant is about so much more than just the size of her breasts or the flatness of her belly. A woman undergoes several dramatic changes in life, including pregnancy, childbirth and menopause, and all these changes can result in physical concerns which aren't addressed by garden-variety mommy makeovers.
This is why I've created The Real Mommy Makeover™, because a woman's entire body, including her pelvic health and sexual vitality, should be addressed during her "makeover." So, what exactly is included in The Real Mommy Makeover? We're glad you asked! In addition to addressing a woman's breasts and belly, The Real Mommy Makeover can include:
Treatment for urinary or bowel incontinence, leakage or pain
Excess fat in pubic area, abdomen, hips and thighs
Hemorrhoids and anal tag removal
Vaginal entrance tightening
And so much more!
Aguirre Specialty Care is devoted to your wellness, and we can't wait to help you look and feel your best. Please be assured that our practice is diligently adhering to all the safety precautions as set forth by the CDC and World Health Organization to ensure your safety. Your safety and wellbeing are why we do what we do!
To learn more about The Real Mommy Makeover or any of our other services, please call 303.322.0500 or request a personal consultation online today.
-Dr. Aguirre