We won't beat around the bush. Scheduling a personal consultation with our team at Aguirre Specialty Care is the simple step you need to take for turning 2021 into a fabulous year. While this may seem like an overpromise, we hope to reassure you that we are coming from a sincere place.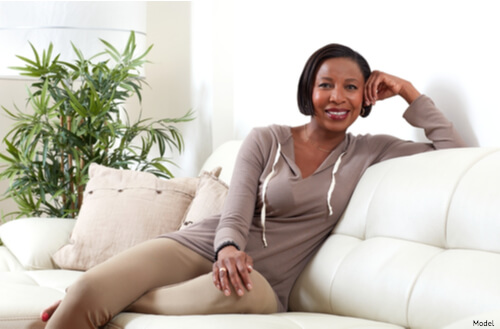 From our unique perspective, we see far too many women who have spent the majority of their lives ignoring their sexual concerns or silently accepting disruptive urogynecologic symptoms like chronic bladder leakage. These women resigned themselves to suffering until at some point they were motivated to finally seek our care. Our goal is to help you find relief sooner! We want to prevent you from experiencing a lifetime of suffering and insecurity. We want you to live a free and full life!
Our team feels strongly that it's time for you to stop putting your sex life and/or urogynecologic health on the backburner. If you are struggling with a low libido or lack of sensation, vaginal looseness or pain during sex, or any other symptoms, we urge you to call us for a personal consultation today. It's time to put yourself first!
This month, to celebrate 2021 and motivate you, we're holding the following specials:
Valentine's Day Package: 20% off
Rejuvenate your vagina with FemiLift™ Laser Vaginal Resurfacing, O-Shot® and the Viveve™ RF Treatment! This non-surgical combination therapy is ideal for restoring bladder and sexual health.
Non-Surgical Real Mommy Makeover: 20% off CoolSculpting® non-invasive body contouring paired with FemiLift™ and O-Shot® (savings start at $1,510, priced with two CoolSculpting cycles).
If you're hoping to reduce your muffin top (CoolSculpting), boost your libido and ability to orgasm (O-Shot), tighten your vagina and improve symptoms of urinary stress incontinence (FemiLift and O-Shot), this special is perfect for you. Best of all, these treatments are non-surgical so there's little to no downtime.
Surgical Real Mommy Makeover: Save $1,000
This treatment is what sets Aguirre Specialty Care apart from all other urogynecologists and plastic surgeons. We address a woman's REAL needs with The Real Mommy Makeover™! If you're looking to enhance and/or lift your breasts and smooth and tighten your stomach while addressing your intimate concerns, such as large or dark labia, vaginal looseness and urinary incontinence, we've got you covered!
We truly can't wait to help you love your body! To learn more about improving your quality of life in 2021, please call 303-322-0500 or complete our consultation request form today.