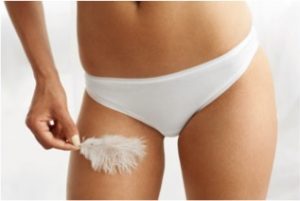 A new gadget for vaginal rejuvenation seems to pop up daily. Cosmo's recent issue, for example, contains an ad proclaiming that "the secret is out" in women's health with a new vaginal laser treatment.
While we're thrilled it's getting the attention it deserves, many women still remain confused about "vaginal rejuvenation," and exactly what this term encompasses. Here are answers to some common questions we hear every day:
What is vaginal rejuvenation?
Vaginal rejuvenation refers to any procedure or treatment that helps to improve the form or function of the vaginal and/or pelvic area. However, vaginal rejuvenation is so much more than just a procedure or treatment. We provide a holistic approach that encompasses every aspect of your intimate well-being, from sexual sensation to the aesthetics and function of your anatomy.
How do I know if vaginal rejuvenation is right for me?
During your consultation, we will work to thoroughly understand your concerns, providing detailed answers to your questions and possible solutions. At Aguirre Specialty Care, we consider every aspect of your wellness. You may come in seeking the O-Shot®, for example, and discover, after consultation, that you may benefit from a combination therapy including FemiLift™. Dr. Oscar A. Aguirre has devoted his entire career to female pelvic health, and he and his team are committed to helping you obtain the best possible treatment. Our extensive treatment options allow us to address a variety of concerns.
How much downtime should I expect?
Downtime depends on the type of treatment. For example, FemiLift and the O-Shot involve no downtime, though you need to avoid intercourse and tampon use for at least a few days following your treatment. Other types of procedures may incur some downtime, including surgical treatments such as surgical labiaplasty. Before every treatment, we will carefully explain post-treatment care instructions, including any downtime, so you know exactly what to expect.
What are the success rates?
Every treatment at Aguirre Specialty Care is clinically researched and offers high rates of efficacy and satisfaction. In clinical studies for Geneveve™ vaginal tightening, for example, nearly 90 percent of patients reported significant and sustained benefits, including vaginal tightening, sensation, and sexual satisfaction. While results cannot be guaranteed because every patient responds differently to treatment, we will work hard to ensure you are satisfied.
For complete care, you can trust Dr. Aguirre, one of the world's leading experts in vaginal rejuvenation. Call 303.322.0500 or click here to request a consultation today.