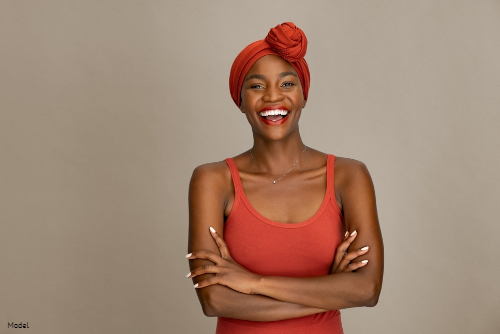 It's a new year to make good on your goals. If you want to feel confident and in control of your body, there are proven tools available to help you get there. One of the most fulfilling, life-changing ways we at Aguirre Specialty Care get to help women achieve total body rejuvenation and renewed confidence is with the Real Mommy Makeover!
While a traditional mommy makeover may focus primarily on breast augmentation and tummy tuck, the Real Mommy Makeover can improve a wide range of other concerns — addressing a woman's entire body.
Here's a look at just some of the ways the Real Mommy Makeover can be customized to meet your unique needs and goals:
Vaginoplasty for vaginal looseness
Vaginal childbirth takes a toll both emotionally and physically, putting stress on the muscles, ligaments and tissues within the birth canal. This strain can cause a range of unpleasant symptoms, from vaginal looseness to decreased sexual sensation. The focus of vaginoplasty is to restore and reconstruct the damaged muscles and tissues of the vagina and its supporting structures. In a one-hour outpatient procedure, vaginoplasty can help:
● Tighten the vagina
● Enhance friction during intimacy
● Increase sexual gratification for both partners
● Enhance vaginal muscle tone
● Improve vaginal appearance
Surgical and non-surgical treatments for urinary incontinence
Leaking every time you cough, laugh or sneeze is not ideal in the slightest. More than 38% of women in the U.S. experience urinary incontinence. This often-debilitating condition can interfere with all aspects of life. Fortunately, there are proven solutions available, from non-surgical FemiLift™, O-Shot® and Viveve®, to surgical InterStim™ Therapy and Axonics® Therapy. Treatment for urinary incontinence can help:
● Reduce bladder leakage
● Strengthen pelvic floor muscles
● Reduce urgency
● Improve sleep (by reducing night visits to bathroom)
● Free you from the hassle of hygienic pads
● Improve quality of life
● Boost confidence
Labiaplasty for enlarged or elongated labia
While many women choose labiaplasty to repair changes caused by aging, you may desire labiaplasty to correct injury or loose labia from childbirth. Labiaplasty is a surgical procedure that alters the size or shape of the labia minora (inner lips) or labia majora (outer lips) to restore comfort and confidence. During this procedure, Dr. Aguirre applies his decades of surgical expertise to achieve the most balanced and flattering results, meet your specific needs and provide long-lasting satisfaction.
Liposculpture for excess fat reduction
Getting your pre-pregnancy body back can be an uphill battle. Oftentimes, diet and exercise alone aren't enough to reduce unwanted fat. This is where liposculpture, or liposuction, comes into play. This minimally invasive fat reduction procedure suctions away fat through a small tube called a cannula. We've secured several liposculpture procedures to help you achieve your body contouring goals, including SmartLipo™, VASER® LipoSelection and LipoLife.
Skin tightening for sagging or loose skin
Loose skin is normal after pregnancy — but that doesn't mean you have to live with it. It's now possible to tighten and smooth the appearance of sagging or loose skin without invasive surgery or extensive downtime. We offer two modalities for improving skin texture with ease:
● VASERsmooth™, a minimally invasive cellulite treatment with minimal downtime
● Pellevé®, a non-invasive FDA-cleared radiofrequency treatment with no downtime
We can't wait for you to conquer all your 2023 goals with a renewed sense of confidence and beauty! To learn more about the Real Mommy Makeover with Dr. Aguirre, call 303-322-0500 or request a consultation online today.