To be honest, we may never be done talking about total body confidence and body positivity, because they are two of the most important subjects on the planet!
You only have one body in this lifetime and we want you to love your body and have a fabulous time living in it.
Does that sound like a fair plan to you? We hope so! This brings us to our first question: How can we help you love your body? You know, it's never too late to start. Our patients are all ages and come from all over the world to renew and restore their bodies. Here's a look at some of the treatments they love, and we think you'll love, too!
Real Mommy Makeover™
You can only find the Real Mommy Makeover at Aguirre Specialty Care. That's why we have patients visiting us from all over the world. Only Dr. Aguirre offers a total-body treatment that addresses all your concerns from head to toe, including vaginal laxity, lack of sexual sensation, unwanted body fat, breast sagging, stomach contours, urinary incontinence and so many other concerns. We are offering $500 off the Real Mommy Makeover this month, so there's no better time to schedule your consultation. Call 303-322-0500 to get started.
Vaginoplasty
If you're suffering from vaginal laxity/looseness, which is a common concern after going through vaginal childbirth or the aging process, a vaginoplasty can provide dramatic improvements. The focus of vaginoplasty is to restore and reconstruct the damaged muscles and tissues of the vagina and its supporting structures to a more youthful state. Vaginoplasty is a one-hour outpatient procedure designed to:
Tighten the vagina
Enhance friction during intimacy
Increase sexual gratification for both partners
Enhance vaginal muscle tone
Improve vaginal appearance
Sacral neuromodulation for overactive bladder
Lack of bladder control is one of the most debilitating health concerns you can experience. If your bladder is functioning normally, you don't have to think about it. But if you're constantly having to run to the bathroom due to constant urges to urinate or fear of bladder leakage, it's time to improve your quality of life by visiting us!
At Aguirre Specialty Care, we offer two clinically proven and FDA-approved therapies for bladder control: InterStim™ Therapy and Axonics Therapy. These are both implantable devices that target the nerves controlling your bladder, helping it to function normally again. If oral medications or lifestyle modifications aren't working for you, sacral neuromodulation could be a highly effective option for you.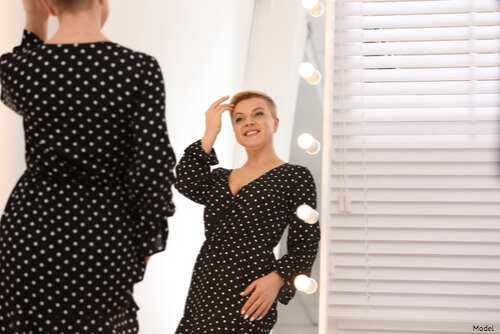 Other sacral neuromodulation benefits:
Clinically superior to oral medication
Does NOT require self-catheterization or repeated treatment visits
Has successfully helped hundreds of thousands of patients worldwide
Our passion at Aguirre Specialty Care is helping you reclaim your confidence and joy in life, so please explore our website to discover even more life-changing treatments, from vaginal rejuvenation to sexual wellness therapies and more! To get started, please call 303-322-0500 or request a consultation today!