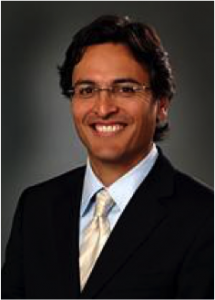 You wouldn't ask a podiatrist to perform your mammogram. And your dentist probably isn't your first choice for an endoscopy. While these examples are a bit extreme, they illustrate the vital need for health care specialists—doctors who devote their lives to mastering a specific set of skills.
Dr. Oscar A. Aguirre is one such doctor. A fellowship-trained, board-certified urogynecologist, Dr. Aguirre has dedicated his entire career to women's pelvic health. As one of the first urologynecologists in the country to offer cosmetic gynecology and vaginal rejuvenation, he has acquired one of the highest levels of expertise in the world for reconstructive and cosmetic vaginal procedures.
In recent years, the rising popularity of vaginal rejuvenation is compelling many doctors who are not gynecologists or urogynecologists to perform "vaginal rejuvenation" treatments. While these doctors may have the best intentions, they often do not possess the level of skill needed to provide optimal results. For this reason, Dr. Aguirre regularly performs surgeries to help correct botched procedures, such as Revision Labiaplasty.
As a urogynecologist who has devoted decades of his life to honing and perfecting cosmetic gynecological techniques, Dr. Aguirre thoroughly understands female pelvic anatomy and all the surgical variables that need to be considered to achieve the most balanced and well-proportioned results.
Dr. Aguirre and the team at Aguirre Specialty Care have one paramount goal: to partner with you and help you achieve optimal pelvic health and satisfaction. We are passionate about bringing you the best care possible. From cosmetic procedures like labial reduction to laser treatments that tighten the vagina and improve urinary stress incontinence (FemiLift™), Dr. Aguirre offers an unsurpassed selection of treatments performed by an attentive, knowledgeable, and caring team.
No matter your concern or question, Dr. Aguirre is committed to putting you at ease and helping you discover your best options. For more information or to schedule a consultation, call 303.322.0500
or click here.