Like fresh air and sunlight, certain things in life are non-negotiable. Here at Aguirre Specialty Care, your safety and wellbeing top our list of essentials, and we want you to know that we are fully committed to maintaining your wellness throughout this unpredictable time. So, with that being said, how are you holding up these days? Considering recent events, we bet you could use a pick-me-up, so we've compiled three clinically-backed tips for boosting your vitality this summer.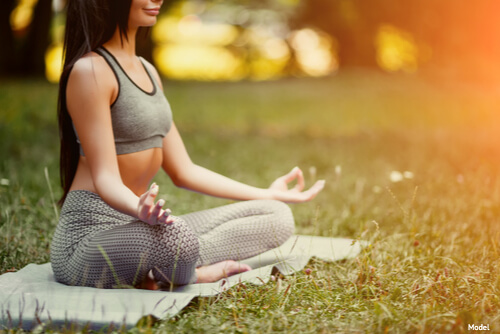 Make your health a #1 priority.
We know the world is focused on your health right now, but how focused are YOU on your health? Have you avoided the doctor this spring because of COVID-19? An unintended consequence of the pandemic is that many people are suffering from untreated health issues out of fear of being infected at their doctor's office. The team here at Aguirre Specialty Care wants to reassure you that it's okay to seek medical help. There's no need to go it alone! As a highly trained pelvic surgeon, I have devoted my life to mastering safety protocols and adhering to the highest standards of patient care. To this end, my team and I want to reassure you that we are taking extraordinary measures to sanitize every surface of our facility, from the waiting areas to the treatment rooms. We are also staggering patient visits to limit patient exposure and ensure social distancing guidelines are maintained. If you have any questions, we will gladly answer them and guide you through every step of your visit. Call us at 303.322.0500 or request a personal consultation online today.
Do more of what makes you happy.
This sounds obvious, we know, but it's easy to forget the most basic things about yourself when your schedule gets out of whack. Take a moment to think about all the things you like to do. Is jogging, biking or yoga a favorite hobby? Do you like knitting, painting or listening to a certain type of music? Whatever brings you joy, just be sure to do plenty of it every single day!
Try something new.
For several months now, we've been waking each morning to the bizarre and stressful reality of COVID-19, which has made staying upbeat all the more challenging, even for the most chipper of us. To help you stay balanced and keep perspective, experts recommend mixing things up. Ditch the doldrums of monotony and stress by introducing little ways to treat yourself throughout the day. Try out a new coffee flavor or lipstick shade. Take a five-minute stretching/yoga break just because. Or better yet, do nothing for a few minutes. It can actually be good for you, according to mental health experts, because it can help to reset and recharge your battery, so to speak. Depending on how you "do nothing," you could also consider it a form of meditation, which is clinically proven to support your mind-body health by fostering a sense of wellbeing and improving focus.
Here at Aguirre Specialty Care, we are passionate about bringing out your best in every possible way! Another proven tool is self-care, which runs the gamut from eating right to pursuing a treatment with us. Have you been dreaming of undergoing The Real Mommy Makeover™, vaginal rejuvenation or a labiaplasty? Your needs are important and our team can't wait to help you achieve your goals safely and seamlessly. To learn more about our treatments or to ask any questions, please call us any time at 303.322.0500 or request a personal consultation online today.
We can't wait to see you soon!
— Dr. Aguirre
Sources used in blog: 5 Ways to Lift Your Mood During the Coronavirus Pandemic