If you feel like your private parts have been kept a little too private your entire life — from yourself, that is! — you are probably onto something. So many women we have the privilege of helping here at Aguirre Specialty Care admit to having little understanding of the way their bodies look or work. Some of this lack of awareness can be attributed to the female anatomy. If you're a woman, it's honestly not that easy to get a good look at your private parts — unlike a man, who can see his penis any time he glances down in the shower.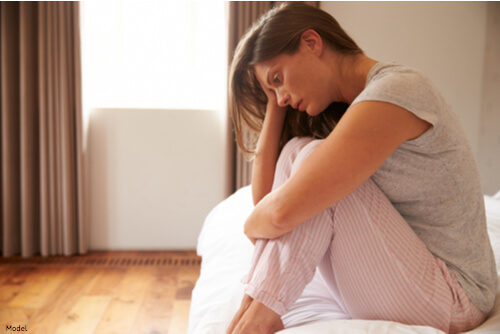 The point to all this talk, of course, is that if you feel confused about the symptoms you are experiencing, you are normal! But most importantly, we are here to help you make sense of it all and give you the exact care you need to get you back on track. Here at Aguirre Specialty Care, your intimate vitality is our most important priority, so we've devoted our entire practice to helping you reclaim intimate wellness in every possible way. This means we are a one-stop-shop for all your urogynecological health needs!
Bladder leakage? We got you. Labia that chafe when you wear fitted exercise pants? We can help with that, too! Inability to orgasm? Suspected vaginal laxity or looseness? We can help with all those common concerns! There's nothing we haven't seen before, and we are eager to help you feel confident again because you deserve to love every aspect of your body.
The other important point to remember regarding your symptoms is that it takes a urogynecologist, someone who has devoted their entire career to studying female health, to fully understand what your body needs. If you suspect you need help, we urge you to avoid generic "vaginal rejuvenation" procedures performed by doctors who have no gynecological background. Women deserve so much more than a one-size-fits-all treatment!
Here at Aguirre Specialty Care, Dr. Oscar A. Aguirre strives to see the whole picture of your health so he can devise the most effective treatment regimen possible. For example, a woman may come in reporting bladder leakage. During her consultation with our team, we may learn of other symptoms she never thought to share before, such as difficulty achieving orgasm and vaginal dryness. While this patient came to us for bladder leakage, she is ultimately amazed to discover that she can also improve her vaginal laxity, inability to orgasm and dryness, all in one fell swoop! Thanks to Dr. Aguirre's expert analysis and comprehensive menu of advanced treatments, he will be able to formulate a treatment regimen that addresses multiple symptoms for maximum benefit and patient ease.
If you are experiencing symptoms that bother you, don't put off seeking help! We are here for you. Please call us at 303-322-0500 or fill out our consultation request form online today!