Denver, CO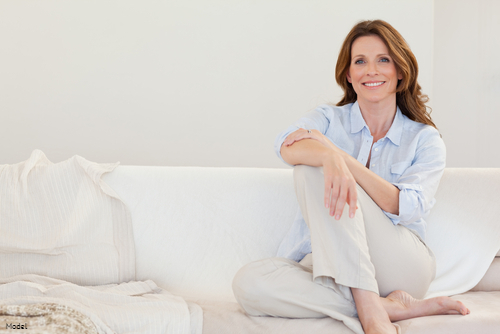 When's the last time you prioritized self-care? Probably not too long ago. But let us ask you this, when's the last time you've shown care, down there? It's likely been a long time since you've put your intimate needs first.
We want to help you reclaim your sexual vitality and total body confidence, which is why we've secured clinically proven surgical and non-surgical vaginal rejuvenation treatment options for women like you.
Whether you're looking to enhance appearance, function and/or comfort, we can help you prioritize your intimate wellness this holiday season and beyond!
Surgical options for vaginal rejuvenation include:
If you're bothered by the appearance of your labia or frequently experience discomfort due to excess or large labial skin, a labiaplasty may be an ideal surgical option for you. Labiaplasty alters the size or shape of the labia to restore comfort and confidence among women of all ages.
If you're unsatisfied with the results of your recent labiaplasty or similar intimate procedure performed by another physician, a revision labiaplasty at Aguirre Specialty Care can help reverse and/or correct their work so you achieve the results you were looking for.
Looking to reclaim your pre-pregnancy body? The Real Mommy Makeover helps restore that vitality with a personally tailored combination of treatments, from body contouring and breast augmentation to non-surgical vaginal rejuvenation and much more.
Non-surgical options for vaginal rejuvenation include:
A common combination of symptoms after giving birth are vaginal laxity and bladder leakage. If this sounds like you, you may benefit from FemiLift laser vaginal tightening. FemiLift can help tighten the vagina and strengthen the supporting ligaments surrounding the bladder and urethra, resulting in a more youthful vagina and improved urinary incontinence.
If you're experiencing vaginal laxity at the entrance of your vagina, Viveve may be right for you. Viveve uses non-invasive radiofrequency energy to tighten the vaginal entrance, boosting sexual sensation and satisfaction with more easily achieved orgasms and more friction during sex.
Are you having difficulty achieving sexual pleasure due to a lack of sensation? If so, The O-Shot may be a perfect solution for you. This treatment uses a healing portion of your own blood, called platelet-rich plasma (PRP), to boost blood flow and trigger healthy new cellular activity in the clitoris and anterior vaginal walls.
Don't put off your happiness for a moment longer! Learn which vaginal rejuvenation treatments are right for you by calling 303-322-0500 or requesting a consultation online today.