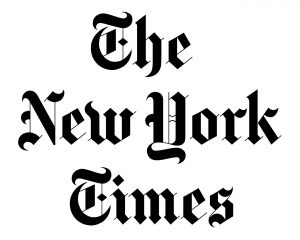 The New York Times recently published an article discussing the rise of genital cosmetic surgery among teenage girls. As a leader in the intimate aesthetics industry, Dr. Oscar A. Aguirre has a lot of insight into this topic.
The article states various possible reasons for the increase. Once such possibility is because they are shaving or waxing their pubic hair, revealing their genitals. Of course, if girls find that their genitals are large and visible, they may want them smaller so they don't feel self-conscious or uncomfortable in tight clothing.
Another reason that is often used to rationalize this increase is that many women and girls are influenced by pornography which, many believe, is setting unrealistic expectations of what female genitals should look like.
The New York Times also explains that, because of the prevalence of such photos on the Internet, girls can compare their own genitals to the ones they find online which contributes to the increasing desire for genital cosmetic surgery.
Over the years, Dr. Aguirre has also seen critics of cosmetic gynecology make the case that such procedures are for those more concerned with vanity, or for those who are simply trying to please someone else. However, this couldn't be further from the truth. It is often something they have grown up being uncomfortable or unhappy with, not because someone or something else told them they should change.
While there may be some basis for these arguments, Dr. Aguirre has found that the majority of his patients have been bothered by their labia since puberty, many years before being exposed to pornography if they're exposed to it at all. The age range of women seeking labiaplasty with Dr. Aguirre is 13 – 76, with the majority of these women being over 45 years old, which means they've had these concerns for more than two thirds of their lives.
In fact, his patients are grateful for the Internet because it allows them to learn there are treatments out there for them without receiving judgment from their gynecologist or doctor. The fact of the matter is, even teenage girls can have concerns about their bodies, regardless of outside sources. It's important that they know there are solutions that can help reduce their discomfort and improve their confidence.
Whether you desire genital cosmetic surgery for aesthetic or functional reasons, there are treatments out there that can help. Seeking a qualified and trained doctor like Dr. Aguirre is the best way to learn which treatments can address your concerns. No woman, of any age, should be made to feel ashamed of wanting to improve something about themselves that concerns them. As long as they seek a qualified physician with the right experience and expertise, they should be comfortable with their decision.
For more information about Dr. Aguirre and intimate aesthetic treatments, please call 303.322.0500.