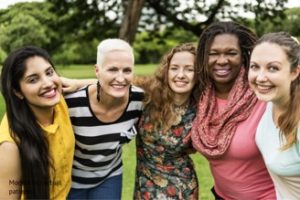 Curious to know which surgical procedure our patients report the most satisfaction with?
Drum roll, please…
…The Real Mommy Makeover™, of course!
The Real Mommy Makeover is one of the treatments to beat for providing amazing results and improving a patient's quality of life.
Here are two main reasons:
Freedom
When was the last time you walked the beach in your bathing suit without a care in the world? Some women never feel free enough to walk around without a cover up. Does this sound like you? After a Real Mommy Makeover, we've heard from countless women who rave about how free they feel, no longer encumbered by their physical concerns, from unsightly fat rolls to large labial skin. If you are feeling held back by insecurities, from urinary incontinence to belly fat, we can help restore your body to its optimal form and function so you can feel confident in your suit again (coverup optional!)
Comfort
On an emotional level, there's nothing more uncomfortable than living life without confidence. Nagging insecurities can rob a woman of the joy she deserves! On a physical level, certain body issues are literally uncomfortable! Take excess labial skin, for example. This common concern can cause chronic chafing and irritation and prevents many women from wearing certain clothing like exercise pants. A Real Mommy Makeover is designed to your exact specifications, helping you to slim and trim your contours and address your intimate aesthetic concerns to help you achieve comfort and beauty.
It's time to live your fullest life, and we can help you do just that! To learn more about your Real Mommy Makeover, please call 303.322.0500 or request a personal consultation today!