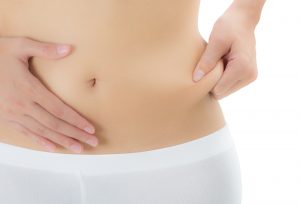 Ice cream certainly satisfies on a hot summer day, but we think a cooler bet this sizzling season is a CoolSculpting® non-invasive fat reduction treatment. Swap your Ben & Jerry's for an easy CoolSculpting session that literally freezes your fat away in minutes. (Our idea also happens to be infinitely better for your waist size!
CoolSculpting is one of the most popular non-invasive fat reduction treatments in the world, having slimmed the contours of more than 4 million people for impressive results without invasive surgery or downtime. What's so remarkable about CoolSculpting is that it solves a problem shared by so many—persistent pockets of fat (love handles, muffin tops, bra rolls, etc.) that won't quit despite diet and exercise.
CoolSculpting's innovative technology is the perfect fix because it can trim away stubborn areas of fat without any needles, gym memberships, or gimmicks. You simply sit in a chair while we apply cooling panels to your targeted areas. In fact, CoolSculpting is FDA-cleared to reduce fat in more areas of the body than any other non-invasive fat reduction technology. After your session, your body kicks in and does the rest, flushing your unwanted fat cells gradually from your body in the weeks and months following treatment.
You've got nothing to lose but the fat! We can't wait to help you trim down your problem areas this summer. To learn more, call us at 303.322.0500 or fill out our consultation form.