I was inspired from a very young age to dedicate my life to preserving women's health. And do you know what I think, besides the fact that I've been privileged to help women all these years? I've observed that many women are inclined to put their needs last, after their families, careers and other life demands. Do you find it difficult to make time for yourself?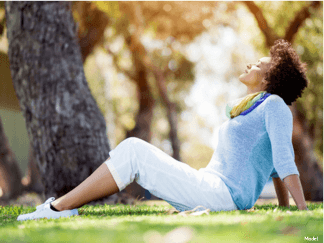 (On a side note, I feel compelled to say that self-care can be challenging for men, too. But since my career is dedicated to urogynecological health, my focus is on helping women reclaim their vitality.) Putting self-care on the backburner has many ramifications. For some women, it means letting treasured hobbies fall by the wayside. For others, it could mean postponing a treatment for a health condition that isn't "essential," like vaginal rejuvenation.
My goal as one of the leading specialists in Intimate Aesthetics™ and pelvic surgery is to help women redefine their idea of "essential" so that their own health needs fall comfortably under this elusive "essential" category. In other words, my goal is to help you make self-care an essential part of your life, not just an occasional treat you put on the backburner because there are too many other demands on your attention. Mind-body health research indicates that if you put your wellness first, you aren't being selfish but rather boosting your health in powerful ways. The positive results of self-care spill over into every aspect of your life, improving your relationships, health, mood, vitality…There's simply no downside to self-care.
If you've been putting off a treatment like vaginoplasty or labiaplasty because there's never a good time, I'm here to encourage you to give us a call today. You'd be surprised how easy it is to come in for a consultation with our team of experts. After a careful and thoughtful review of your concerns (and by the way, there's nothing we haven't seen; you should never feel nervous or worried about your appearance!), we'll help you design a simple treatment plan that may include laser vaginal rejuvenation or a non-surgical tightening solution like The Viveve™ Treatment or The O-Shot®. Or, you may need a combination of both surgical and non-surgical treatments. You are as unique as a snowflake, so no two vaginal rejuvenation treatments are alike.
There is one thing that all our treatments have in common, and that's the joy and gratitude our patients feel after seeing their results! It never ceases to amaze us how lucky we are here at Aguirre Specialty Care to be able to help you improve your quality of life and share in your happiness. Thank you for choosing us! It truly is an honor and privilege to serve you each and every day!
To learn about more self-care ideas at Aguirre Specialty Care or to ask us any questions, feel free to call us at 303.322.0500 or fill out our consultation request form today.
— Dr. Aguirre