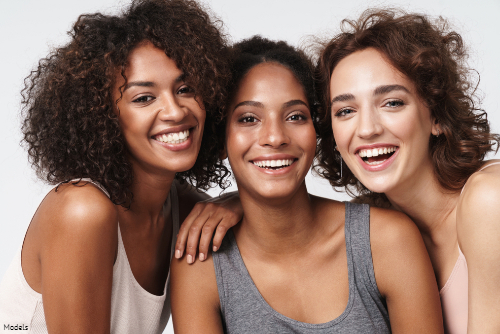 Your intimate concerns are just as valid as any other. This is why Dr. Oscar A. Aguirre has devoted his entire career to helping women reclaim their confidence and well-being. At Aguirre Specialty Care, we work diligently to provide the highest level of care. With our advanced non-surgical vaginal rejuvenation solutions, you can reclaim your intimate vitality without missing a beat.
Ready to finally start living your fullest life? Here are just a few ways you can practice intimate self-care:
For vaginal stretching after childbirth, lack of friction during sex and/or lack of sexual sensation, try Viveve®.
If you have moderate vaginal laxity, Viveve may be an ideal solution for you. Viveve is a quick, painless, non-invasive treatment that uses radiofrequency energy to tighten the vaginal entrance without downtime. What's more, Viveve has been clinically shown to help enhance orgasm strength and sexual satisfaction with results that can last one year or longer. Often, one 30-minute session is all you need to enjoy these long-lasting improvements.
For bladder leakage and/or lack of sexual sensation, try FemiLift™ or The O-Shot®.
FemiLift non-surgical laser resurfacing treatment helps boost blood flow and tighten the pelvic floor by resurfacing the entire circumference of the vaginal wall. This tightening effect can help restore a youthful vagina and improve stress urinary incontinence with a series of three treatments spaced four to five weeks apart. Best of all, your FemiLift results can be achieved without surgery, downtime, anesthesia or pain.
The O-Shot is an all-natural treatment which uses a concentrated portion of your very own blood, called platelet-rich plasma (PRP), to help strengthen the pelvic floor. By adding volume to the treated area, the O-Shot can increase sexual sensation and sensitivity and improve urinary incontinence symptoms. A few weeks after your treatment, the stem cells and tissues in your injected areas will grow and regenerate, causing an increase in blood flow and tissue rejuvenation in the clitoris and vaginal walls.
As a pioneer in urogynecologic medicine, Dr. Aguirre will draw upon his years of expertise and advanced training to help you choose the right treatment or combination of treatments to achieve your unique goals. To get started, give us a call at 303-322-0500 or request a consultation online today.