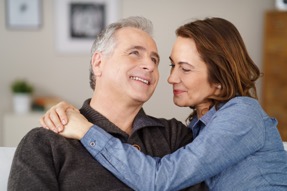 Makeovers are magical. We love watching TV shows that help people transform their lives by making simple yet profound lifestyle changes, from a flattering haircut to a different paint color in their living room.
We perform makeovers for women every day, drawing from a leading selection of intimate aesthetic and wellness treatments, from the O-Shot® to non-surgical vaginal laser rejuvenation, to provide life-changing transformations.
One of our most popular makeovers, the Intimate Makeover® is tailored to meet a woman's unique urogynecologic and cosmetic concerns and needs. From large labia and vaginal looseness to vaginal prolapse, painful sex, or difficulty achieving orgasm, the Intimate Makeover is an ideal solution for improving any and every aspect of a woman's intimate wellness.
As America's leading urogynecology and Intimate Aesthetics® center, Aguirre Specialty Care offers the most effective and minimally-invasive treatments on the market. We can't wait to help you devise your personalized Intimate Makeover plan. Here are highlights for just a few of the options for your personalized Intimate Makeover:
•The LEO®, or laser-enhanced O-Shot, combines FemiLift™ non-surgical laser vaginal resurfacing with revitalizing injections of platelet-rich plasma (PRP) to tighten the vagina and pelvic floor, improving symptoms of stress urinary incontinence and enhancing sexual sensation.
•The Viveve® Treatment is a clinically-proven, non-invasive treatment that uses radio-frequency energy to help tighten the vaginal entrance, enhance blood flow, and boost sexual sensation and satisfaction with no downtime.
•Pellevé® is a non-invasive radio-frequency energy treatment that helps to tighten loose labia and other vulvar tissues with no downtime.
Discover what an Intimate Makeover can do for you! To develop your personally-tailored treatment plan, please call 303.322.0500 or request a personal consultation today.