Has the impending New Year lit a fire, so to speak, concerning your body contouring goals? If slimming and trimming tops your resolution list, you're in luck, because Aguirre Specialty Care can help you achieve your best body with the leading treatments in fat reduction, skin smoothing, and skin tightening. Here's a closer look at your options.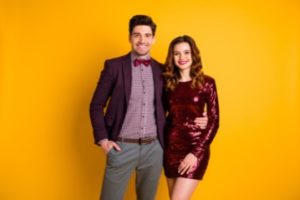 CoolSculpting®
This non-invasive fat reduction treatment literally freezes your fat away with cooling applicators. Once your fat cells are frozen, they gradually get purged from your body through your endocrine system, resulting in a slimmer appearance in the months following your treatment. Generally, CoolSculpting is ideal for people who are within 20 pounds of their ideal weight who have pinchable, pliable pockets of fat, such as love handles or a muffin top. If you desire more immediate and dramatic fat reduction, board-certified surgeon Dr. Oscar A. Aguirre offers minimally-invasive, advanced liposuction treatments. We can help you choose the optimal treatment for you during your consultation.
CelluSmooth™
Cellulite, or lumpy, bumpy skin is a common aesthetic concern for so many women, and we're thrilled to say that there's finally a treatment that works! CelluSmooth is a minimally-invasive treatment that helps to break down the fibers causing cellulite with precise laser energy. CelluSmooth first severs the fibrous bands beneath the dermis, removes excess fat, and smooths the appearance of skin with minimal downtime.
But there's more!
Dr. Aguirre also offers advanced liposuction treatments including VASER® Lipo with ultrasound and SmartLipo™ laser lipo, in addition to a comprehensive menu of urogynecology and vaginal rejuvenation treatments. To learn more about body contouring options and much more, please call 303.322.0500 or request a consultation online today.
Aguirre Specialty Care is proud to serve Denver and the surrounding communities, including Englewood, Columbine, Highlands Ranch, Indian Hills, Morrison, Lakewood, and Ruby Hill.