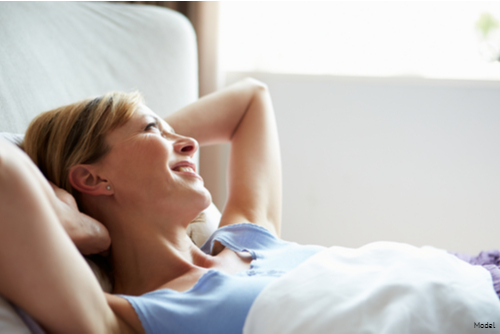 Whether you suffer from vaginal laxity or the inability to orgasm, our team is eager to help you on your path toward renewed sexual and body confidence. Here's a list of the top three sex problems we see from patients as well as clinically proven solutions to help you live your most comfortable, satisfied life:
Problem: My vagina is too large for my partner. He has a hard time getting enough friction to feel anything.
Solutions:
1. FemiLift™ is a breakthrough non-invasive laser vaginal resurfacing procedure which can help tighten the vagina and restore sensation. Women request this no-downtime treatment due to an almost immediate return to sexual intercourse (after 48 hours) as well as an enhanced self-esteem post-treatment. FemiLift works by using a vaginal probe to safely deliver laser energy to the full circumference of the vagina, promoting collagen production and vaginal modeling. We recommend undergoing a series of three treatments spaced four to five weeks apart for optimal, long-lasting results.
2. To significantly improve sexual function and reduce vaginal laxity, the Viveve™ treatment uses dual cooling and heating technology to achieve rejuvenation with just one treatment. In clinical studies, nearly 90% of the women who had undergone the Viveve treatment reported significant sustained tightening, sensation and satisfaction up to 12 months following treatment. Plus, this convenient, no-downtime treatment can often provide results in just one 30-minute session.
3. If you're looking for a surgical solution, vaginoplasty restores vaginal tightness, enhances friction during sex and increases sexual gratification for both partners in a one-hour outpatient procedure. Vaginoplasty focuses on restoring and reconstructing damaged vaginal muscles and tissues to a more youthful state. This surgical option is often the best option for women who are bothered by a gaping appearance and/or whose partners fall out during intercourse. Patients should expect about four to six weeks of downtime and mild to moderate discomfort post-procedure.
Problem: I struggle to reach orgasm.
Solutions:
1. To regain vaginal sensation and enjoy your sex life again, The O-Shot® is an ideal treatment for women of all ages who suffer from dull vaginal sensation, vaginal looseness due to age or childbirth, women who have never had an orgasm and women looking to improve sensation during sex. What's so unique about the O-Shot is it uses platelet-rich plasma (which is extracted from your very own blood) and injects it into the clitoris and anterior vaginal wall, adding volume and increasing sensation and sensitivity. You'll experience an increase in blood flow and tissue rejuvenation in the clitoris and vaginal walls just a few weeks after treatment, increasing your ability to reach orgasm.
2. The Viveve treatment can help enhance pleasure for more easily achieved and intense orgasms. Using clinically proven cryogenic cooling technology, Viveve simultaneously heats and cools delicate surface tissue, stimulating the body's natural collagen production and tightening the vagina for increased friction. Best of all, Viveve can help women regain intimate enjoyment and confidence after just one session with improvements for a year or longer.
Problem: I'm ashamed of my body. I think I look weird down there.
Solutions:
1. Vaginal rejuvenation covers a wide range of treatments, all of which can help women enhance vaginal/intimate appearance, function and/or comfort. Women can seek vaginal rejuvenation for any reason — all your concerns are valid! Vaginal rejuvenation can be used to help reduce long labia, reduce clitoral hood, boost blood flow and sexual sensation, restore confidence and much more. Dr. Oscar A. Aguirre offers a leading selection of treatments, involving the most advanced, state-of-the-art surgical and non-surgical vaginal rejuvenation and cosmetic gynecology technologies and techniques. So, how do you know which vaginal rejuvenation treatment is right for you? During your personal consultation, Dr. Aguirre will draw upon his years of expertise and advanced training to help you choose the ideal treatment or combination of treatments to achieve your unique goals.
2. If you're bothered by the appearance of your labia and/or experience discomfort due to excess labial skin, labiaplasty may be an ideal surgical treatment for you. Labiaplasty alters the size or shape of the labia minora (inner lips) or labia majora (outer lips) to restore comfort and confidence. During the procedure, Dr. Aguirre carefully reduces excess labial skin and excess prepuce of the clitoris (if indicated) using delicate, fully absorbable sutures to redefine labial edges and other tissue. Women of all ages can benefit from the long-lasting, aesthetically pleasing results of labiaplasty.
During your personal consultation at Aguirre Specialty Care, we will determine the best course of treatment for your unique concerns and needs. We are proud to help thousands of women reclaim their body confidence and sexual vitality with a wide range of treatment options. To get started with us today, please call 303-322-0500 or request a consultation online.