From all of us here at Aguirre Specialty Care, we hope you are able to stay healthy and safe during this uncertain time. In light of the recent developments concerning the coronavirus (COVID-19), we have decided to close our office from Monday, March 23 to Monday, April 6.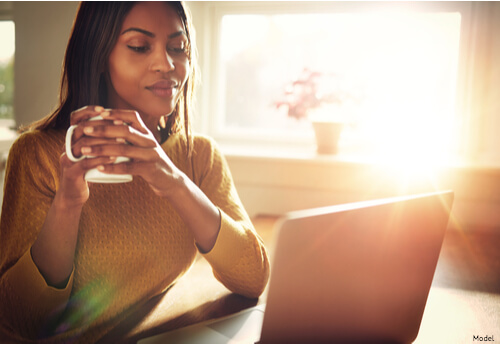 Our primary goal is to help you live your best life. So, we've compiled all the expert tips we can find for helping you stay well both mentally and physically.
Here are the answers to your most frequently asked questions about the coronavirus, along with tips for maintaining your health and serenity.
How does COVID-19 spread?
The Centers for Disease Control (CDC) explains that the virus is thought to spread from person-to-person between people who are less than 6 feet apart, and through respiratory droplets produced when an infected person coughs or sneezes. The reason why all the experts are constantly telling us to avoid touching our faces is that you can easily contract the virus by touching an infected surface and then touching your nose, mouth or eyes with the same hand. Unfortunately, the virus can live on certain surfaces for days, so it is extremely important to wash your hands often and avoid touching your face.
What can I do to reduce the spread of coronavirus?
Wash your hands often with soap and water for at least 20 seconds, especially after you have been in a public place, or after blowing your nose, coughing or sneezing.
Use a hand sanitizer that contains at least 60% alcohol. Keep in mind that soap and water is still the most effective way to reduce your infection risk. If you don't have access to a sink with soap, however, a hand sanitizer will do the trick. Just be sure to apply an ample amount to the palm of your hands and rub them together until the sanitizer is dry.
Avoid touching your eyes, nose and mouth with unwashed hands.
Avoid close contact with people who are sick.
Put distance between yourself and other people.
Stay home if you're sick.
Cover coughs and sneezes.
Clean and disinfect frequently touched surfaces daily.
How can I reduce my stress and anxiety?
Don't forget to take care of yourself! While we have little control over COVID-19, we can control our response to it. If you are facing schedule changes, for example, like working remotely, you can protect your mental health by maintaining a routine. Be sure to shower every morning and change into fresh clothes. If you are feeling anxious, be sure to limit your exposure to the news. Getting exercise is also key to reducing stress and helping you feel a sense of normality.
Every little self-care act you can do for yourself is a step toward preserving your serenity during this uncertain time. And don't forget, we are in this together!
At Aguirre Specialty Care, we are committed to keeping you safe and healthy. Please know that when we reopen, we will follow all safety protocols, including disinfecting all surfaces and treatment rooms between visits and screening patients before appointments. If you have an upcoming appointment and you are not feeling well, please call us at 303.322.0500 and we'll be happy to help you reschedule free of charge. Also feel welcome to give us a call if you have any questions or concerns!