Be honest: Are you struggling to feel confident about some aspect of your body? Is there any issue or several concerns about your appearance that you can't seem to overcome, no matter how hard you try to stay positive? Some women worry about the appearance of their genitals, for example. They fear, often for their entire lives, that they aren't "normal" or "attractive," despite the fact that their perceived differences are not abnormal at all.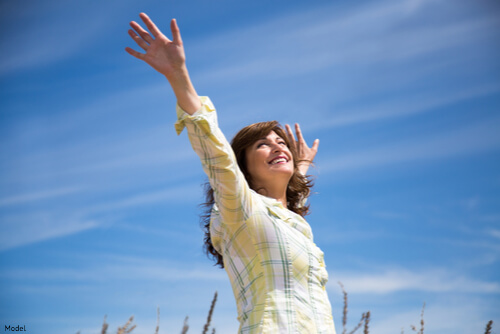 "So many women think that there are perfect body ideals, and they don't measure up," says Dr. Oscar A. Aguirre, a fellowship-trained urogynecologist who has dedicated his entire surgical career to the evaluation and management of vaginal relaxation, bladder/bowel disorders and cosmetic gynecology. "The truth is women come in all shapes and sizes! There are many versions of 'normal.'"
That said, Dr. Aguirre and his dedicated team want you to know that your concerns are valid. If there's some aspect of your body that is holding you back from feeling your best, whether you were born with it or it's a change resulting from motherhood, age or any other reason, Aguirre Specialty Care is committed to helping you find a solution.
So, the question of the day is: Are you ready to take on your body-confidence challenges? If so, your first step is calling us for a consultation. "We can assure you," says Dr. Aguirre, "there is nothing our team hasn't heard or seen before! Your concerns are much more common than you may think!"
Perhaps the best news of all: When it comes to your body and intimate health/function, you have many viable treatment options to choose from. Dr. Aguirre and his team feel distinctly privileged to be able to offer so many state-of-the-art solutions for helping women live their most vibrant lives. Got bladder or bowel leakage? Difficulty achieving orgasm? Excess labial tissue that chafes? A lax vaginal opening? How about excess abdominal fat? We can help you with all these concerns and many more!
For added incentive, check out our monthly specials: $500 OFF Real Mommy Makeover™ and 20% OFF Sexual Rejuvenation (this non-surgical combination therapy for bladder and sexual health includes laser vaginal resurfacing, O-Shot® and Viveve™ RF treatment).
Remember, you are worth it! Don't put yourself last a moment longer! To learn more or schedule a consultation, please call 303-322-0500 or request a consultation online today!