Newsflash: Vaginal rejuvenation isn't one specific treatment, but a general term describing dozens of possible treatments, both surgical and non-surgical, all of which fall under this umbrella term.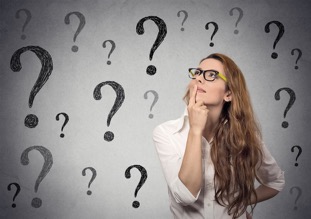 Dr. Oscar A. Aguirre, board-certified by the American Board of Obstetrics and Gynecology, with a sub-specialty certification in Female Pelvic Medicine and Reconstructive Surgery, is one of the nation's foremost experts in vaginal rejuvenation and offers a comprehensive selection of vaginal rejuvenation treatments to meet every possible need and concern.
No two vaginal rejuvenation treatments at Aguirre Specialty Care are alike, nor should they be! Vaginal rejuvenation, when performed properly, is as unique as the patient, tailored precisely to a woman's anatomy while also carefully considering her emotional needs and downtime preferences.
Many patients benefit from a combination of non-surgical vaginal rejuvenation treatments. For example, a woman who presents with lack of sexual sensation and urinary stress incontinence may benefit from our non-surgical solutions, including FemiLift™ laser vaginal resurfacing, The Viveve™ Treatment for tightening the vaginal entrance and enhancing sexual sensation, or The O-Shot® for sexual vitality. All three treatments help improve urinary incontinence and sexual sensation, but they differ in focus and method of delivery. Dr. Aguirre will use his expertise and experience to choose the ideal combination of treatments to meet a patient's exact goals.
If a woman needs a surgical solution — for example, a prolapsed or gaping vagina — she may benefit from vaginoplasty, a surgery that reshapes the vagina and strengthens muscles to improve friction with penetration. If there is vaginal prolapse and or severe urinary incontinence, then reconstructive pelvic surgery should be tailored to the woman's needs at the time of a vaginoplasty.
Which approach is right for you can only be determined at the time of consultation by an experienced reconstructive and cosmetic vaginal surgeon.
To discover the optimal vaginal rejuvenation solutions for you, please call 303.322.0500 or request your personal consultation today!