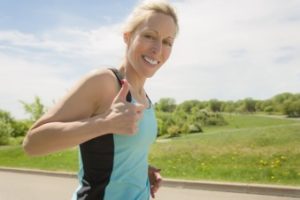 Patient well-being is my #1 priority at Aguirre Specialty Care, followed closely by education regarding effective treatment options for intimate wellness and patient autonomy. That is why I have mixed feelings about the FDA's latest Safety Communication. In July, the FDA issued a statement criticizing the use of energy-based devices for the indications of "vaginal rejuvenation"—"an ill-defined term"—"sometimes used to describe non-surgical procedures intended to treat vaginal symptoms and/or conditions including, but not limited to, vaginal laxity, vaginal atrophy, dryness, or itching, pain during sexual intercourse, pain during urination, and decreased sexual sensation."
I agree that the term "vaginal rejuvenation" is not well defined or accepted as a proper medical term, but it has been greatly beneficial in getting the conversation started amongst women and their health care providers. For decades, women's intimate concerns and symptoms have been minimized, and women have been made to feel vain or guilty for wanting to improve their sexual health. As a patient advocate, I support anything that helps women open up about their most intimate concerns.
I disagree with the FDA's suggestion that these devices have been dangerous or harmful to patients. If one looks closely at the MAUDE database that the FDA references as a source, where complications are listed, there are only 5 relevant vaginal concerns that were minor and largely due to clinician inexperience. After nearly 5 years of using energy-based devices for a multitude of vaginal conditions, I have yet to see these adverse events in question. The biggest risk of these devices is a less-than-desired result that a patient may expect. This can be minimized by appropriate patient selection, which is best achieved by specialists with a deep understanding of urogynecology, menopausal medicine, and sexual health. It is our duty as physicians and surgeons to perform thorough and thoughtful evaluations and offer patients both surgical and non-surgical treatment options to choose from.
With that being said, I want to reassure you that vaginal rejuvenation is safe and highly effective when performed by a properly trained and experienced physician.
Unfortunately, as vaginal rejuvenation gains in popularity, it is increasingly being performed by underqualified clinicians. This is where it can get dangerous. Every laser treatment, from laser hair removal to laser skin resurfacing, can cause adverse side effects when improperly administered. These risks can be mitigated by a properly trained provider, which is why choosing a highly qualified physician is so vital. I personally believe that vaginal rejuvenation should only be performed by a doctor with advanced training who specializes in female pelvic medicine.
Aguirre Specialty Care is dedicated to female pelvic health. I have spent my career enhancing female health and wellness, becoming one of the most highly trained, pre-eminent urogynecologists in the country. Our expert staff adheres to the highest level of safety and treatment protocols to consistently achieve exceptional results. Please read Client Reviews to see what our patients have to say about their experience with our staff and life-changing services.
We proudly offer safe and highly effective treatments, including Geneveve™, a clinically-proven treatment for tightening the vaginal entrance, enhancing sexual sensation, and more. If you have any questions about the recent statements from the FDA or want to learn more about our extensive selection of treatments, please don't hesitate to call 303.322.0500 or request a personal consultation today.
— Dr. Oscar A. Aguirre, Founder and Medical Director for Aguirre Specialty Care